We now have two new reports for quickly seeing how much income you have generated. One is useful for seeing income by month, over the span of a year, and the other report shows income by unit.
Here is the current listing of all the reports we currently offer, with the news reports noted: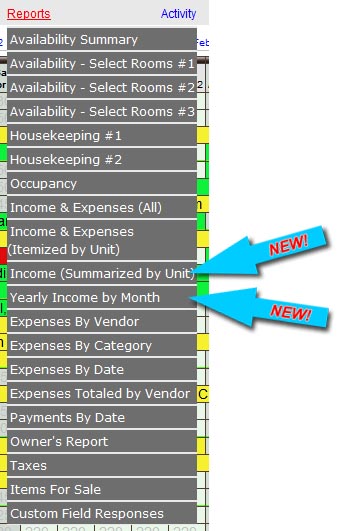 Income (Summarized by Unit) 
You can select the date range to search, and which units to show. The report shows number of nights booked in this period, the occupancy rate, average room rate, and total room charge.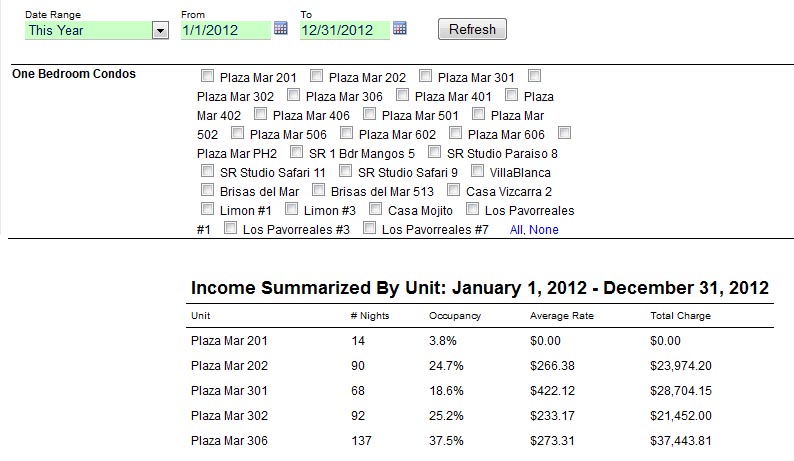 At the bottom of the report, you can easily see totals and averages.  Below the numerical information, we also create bar graphs for room charges, and for number of occupied nights.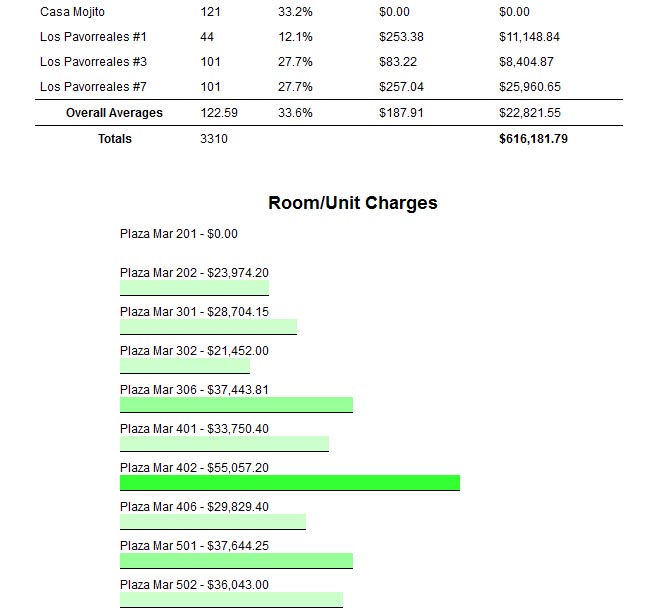 Income By Month
This report summarizes your income by month, for the period of an entire year. You can select which year from the dropdown, which is populated with the years since you first joined ReservationKey. The left side of the report (units per day, unit days, average charge, total charge) is based on room charges for for each day of the month searched. The right side of the report, is not exact to the month, since some reservations may span multiple months. We are using the checkin date to calculate which month these items show in. While it may not be completely exact, it should be close enough to give you a good idea of your financial situation.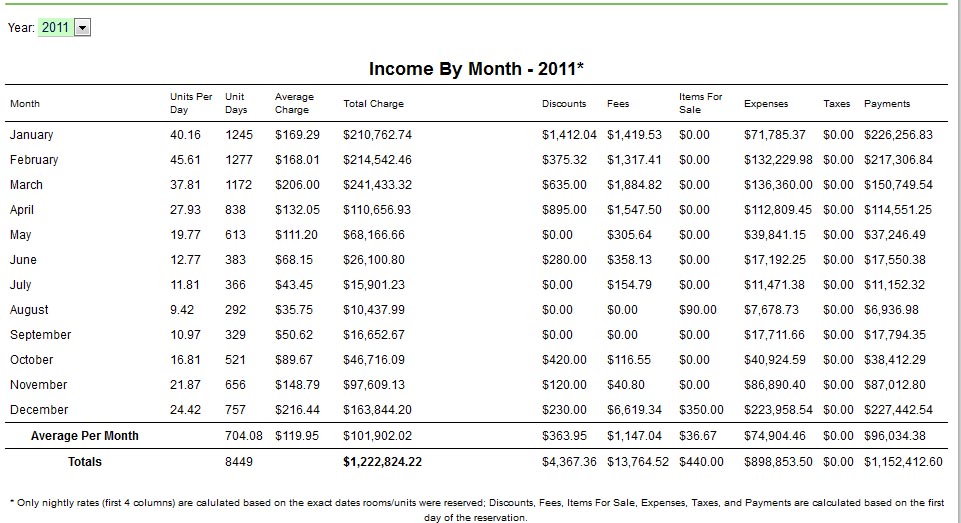 Below the numerical data, we have included three bar graphs, Room/Unit Charges, Payments, and Unit Days. These give you a quick graphical representation of how your income is spread throughout the year.