For users that have been on ReservationKey for several years, now there is a report that makes it easy to compare one year to another. At the bottom of the reports list, select Booking Date Comparison. The report shows you how many bookings you have for the future, as of a certain month, based on the date on which the reservation was made.
The report will show you bookings by month for the period of one year, comparing the two years you select.  You can find out something like "As of May 2012, I already have 643 room nights booked for February 2013.  As of May 2011, I had only 569 room nights booked for February 2012, so it looks like my sales are running much stronger this year for February 2013 than they were last year."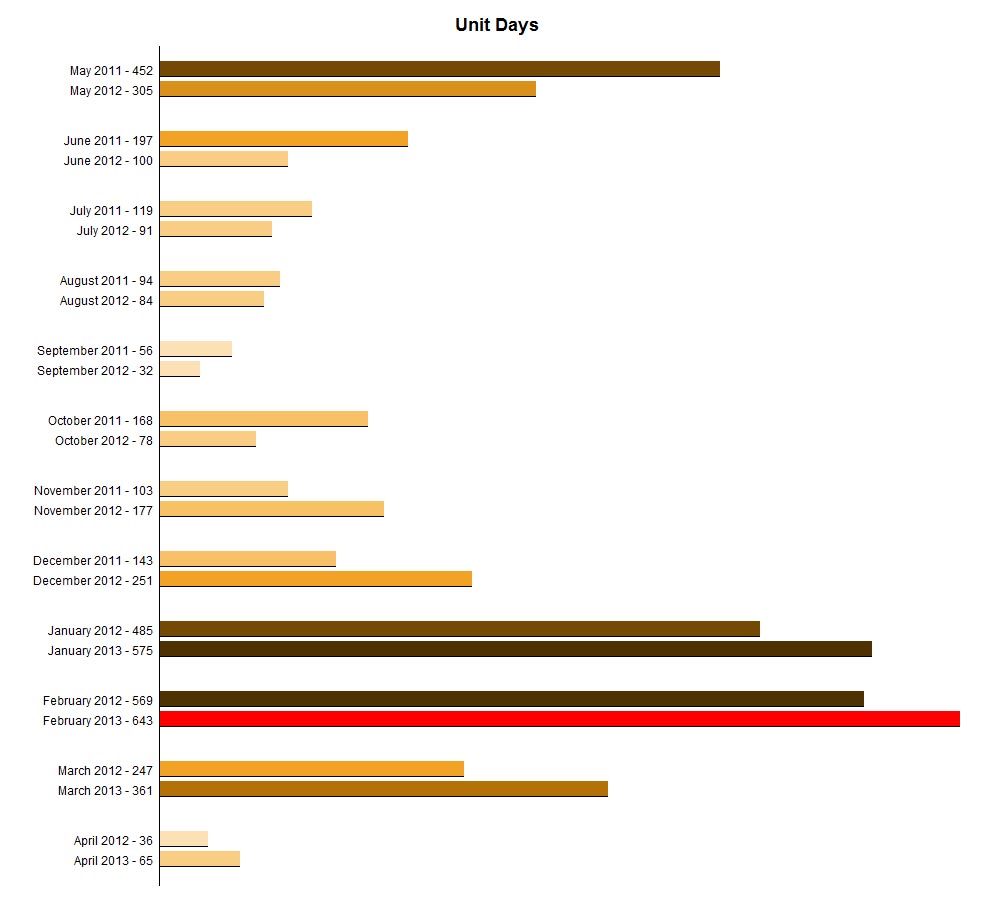 For example, you can look up statistics such as "As of April this year, how many reservations do I have coming up, compared to how many I had coming up as of April last year?"  With this you can easily see if how your bookings for this year compare to last year at the same time, for example.  You can also compare years that are both in the past, such as "How many bookings did I have as of January 2011 compared to January 2010?"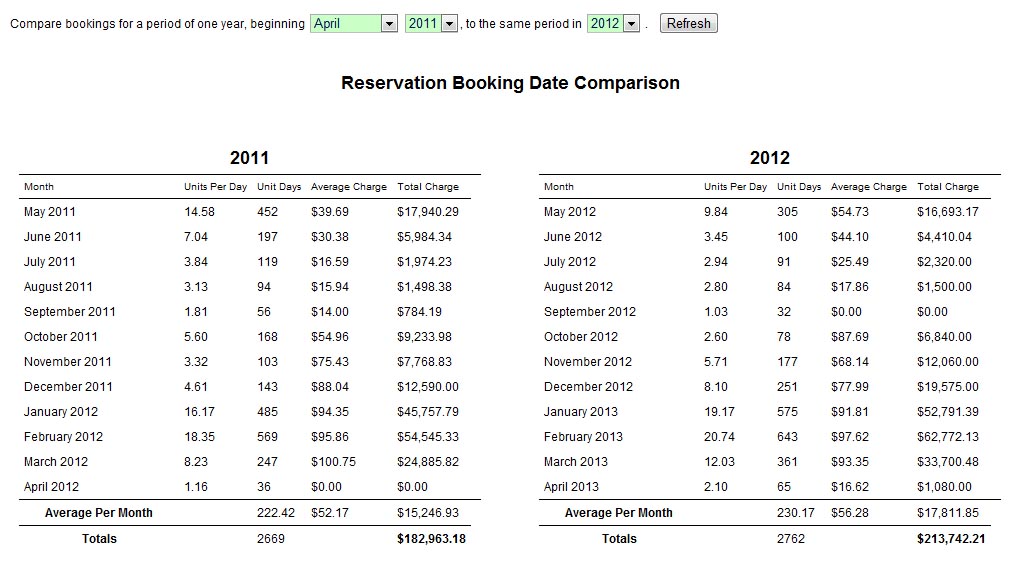 The top part of the report shows you the numerical data as a side by side comparison of the two years selected.