Only for gene kilgore's members

Members of RanchWeb.com and top50ranches.com enjoy a number of special benefits.
NO

commission online reservation system
Low cost, easy to setup
Pay as you go, cancel at any time
Free trial
Super dedicated and caring rancher support, either by phone or email, USA based, we are here for you
Clients love us.  Read our reviews on Capterra, and also here.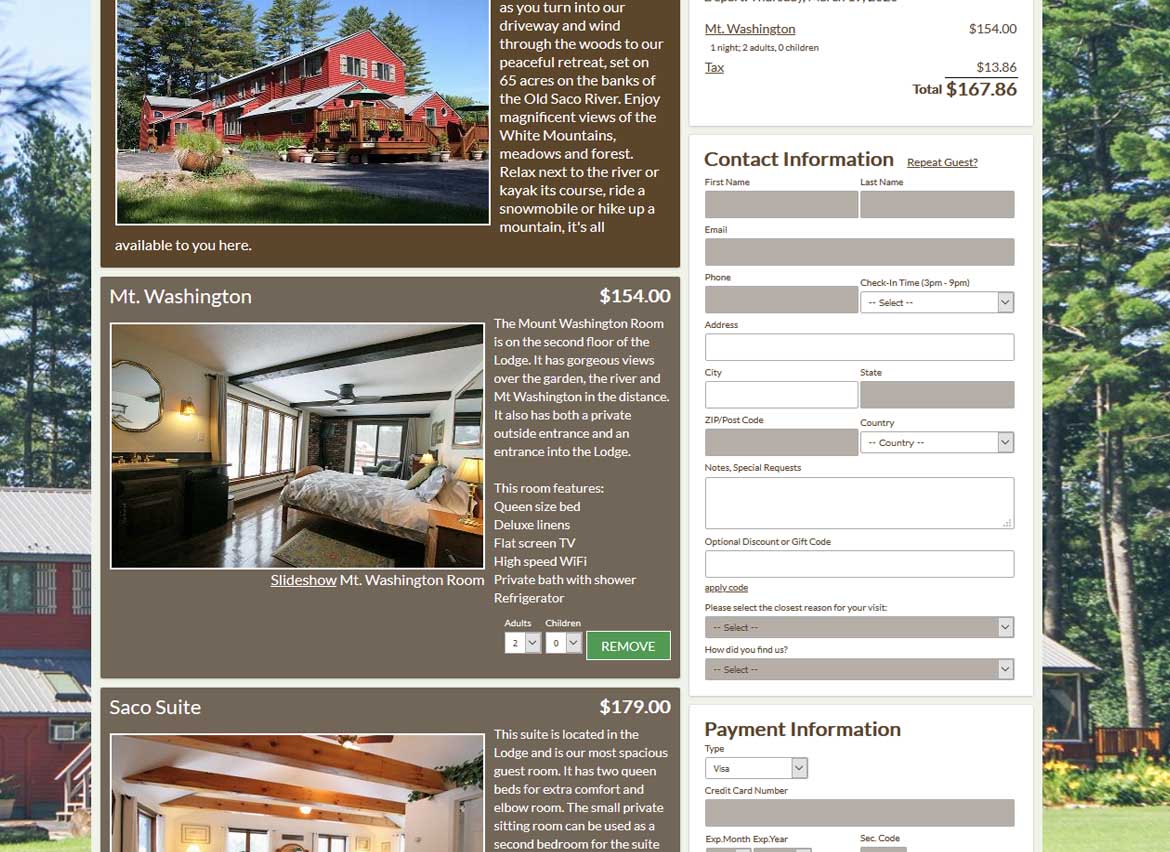 Affordably & fairly priced

Yes, commission free! Flat monthly membership fee.  With ReservationKey you know exactly what you will pay each month - based on the guest capacity of your property.
For example, up to 40 guests is a flat $59 per month.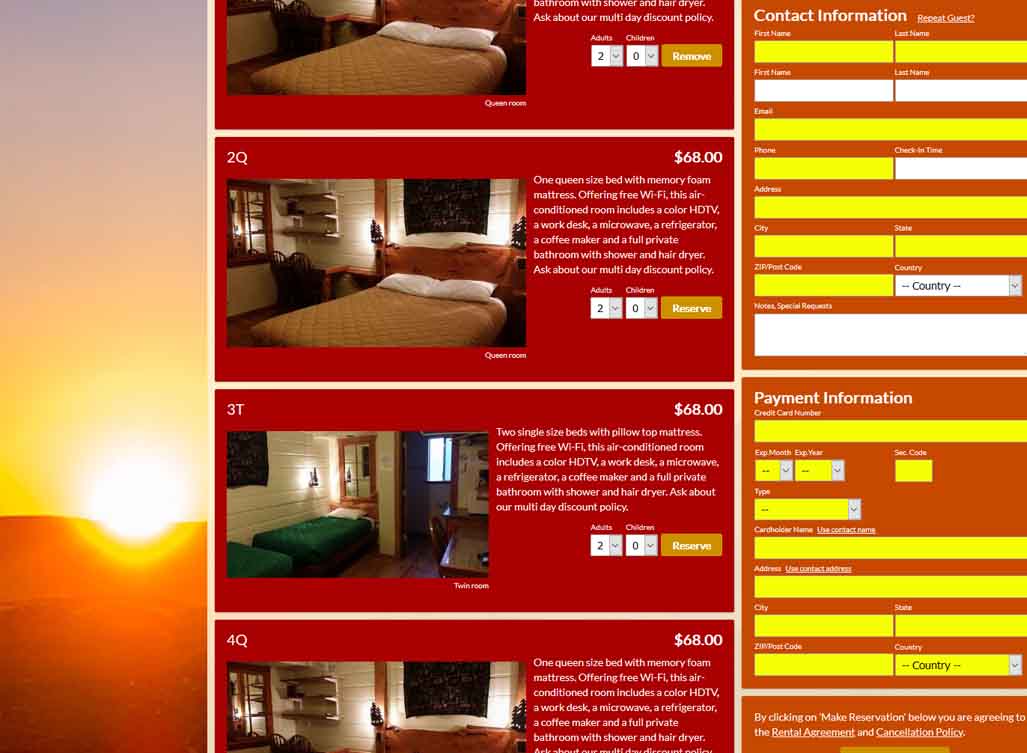 Clean, easy to use back-end
Intuitive design

Take reservations 24 hours per day through your website.  Easy for your guests to use on their phone, as well as for you to use from your mobile devices.  Web based, manage your calendar from anywhere.
A custom color coded calendar, easy to add new reservations, email guests, enter payments, sell gift certificates, create packages, connect to OTAs, view reports, and much more.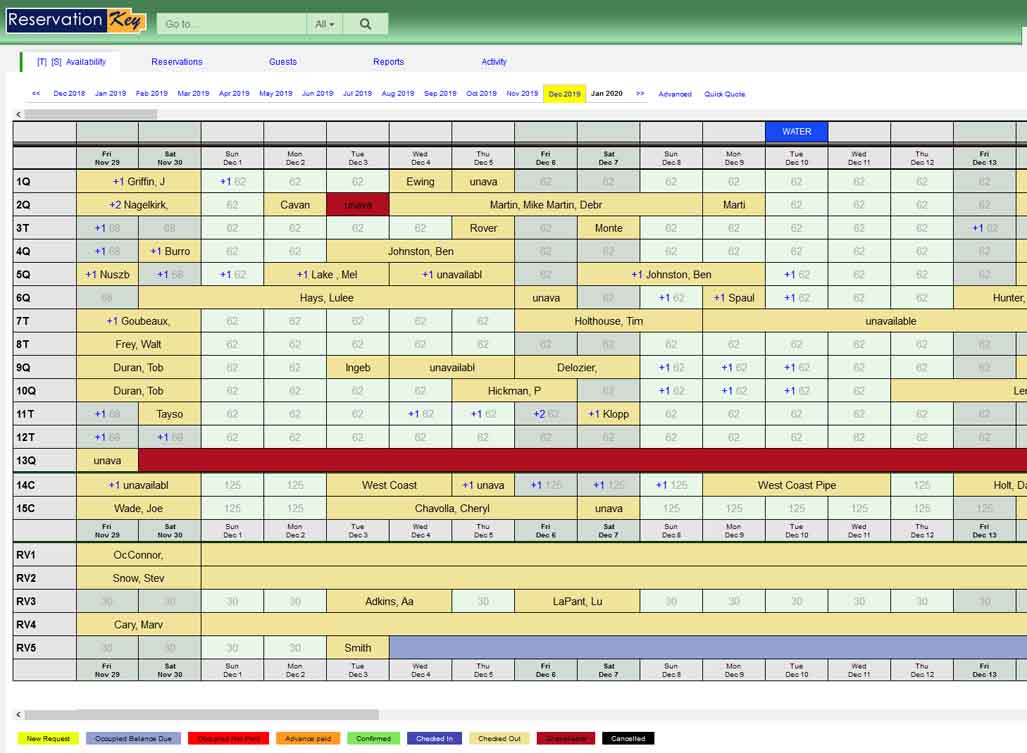 Simple online reservation system
No-hassle bookings, mobile friendly

Embed (or link to) our reservation system in your website.   The booking process is fast and easy:
1. Your guests enter the dates they would like to stay,
2. Select from your available rooms,
3. Enter their reservation details,
4. Add their payment details (optional).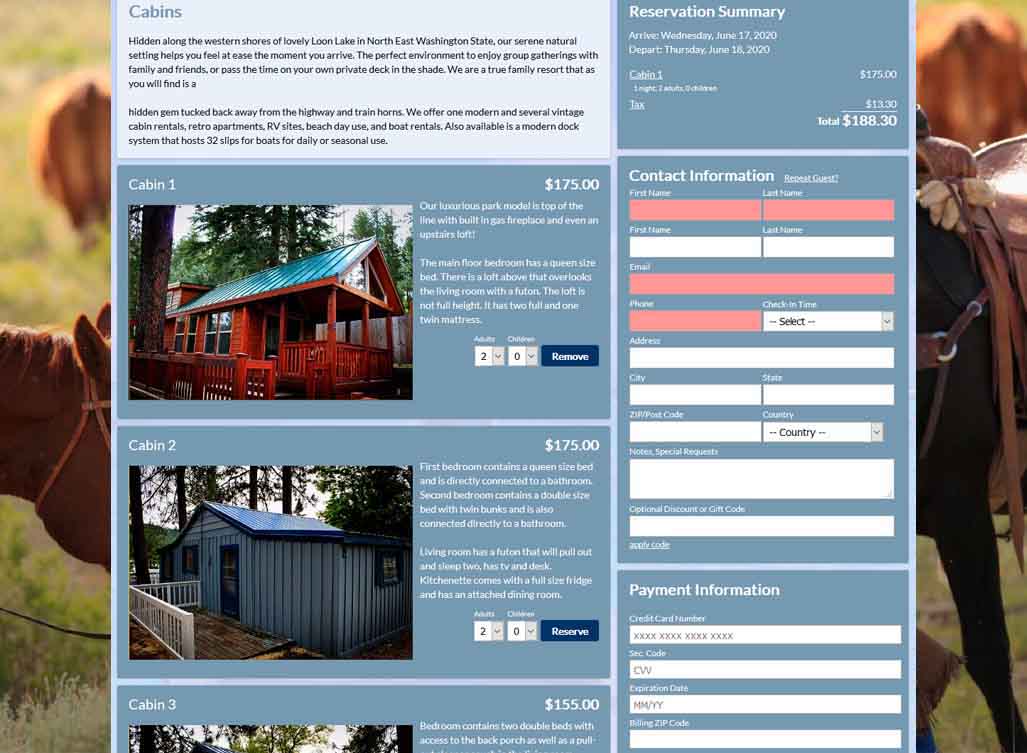 All your guest's information

Organize your guest's details on one, easy to read, screen.  Click to add a payment, send an email, see past reservations, and much more.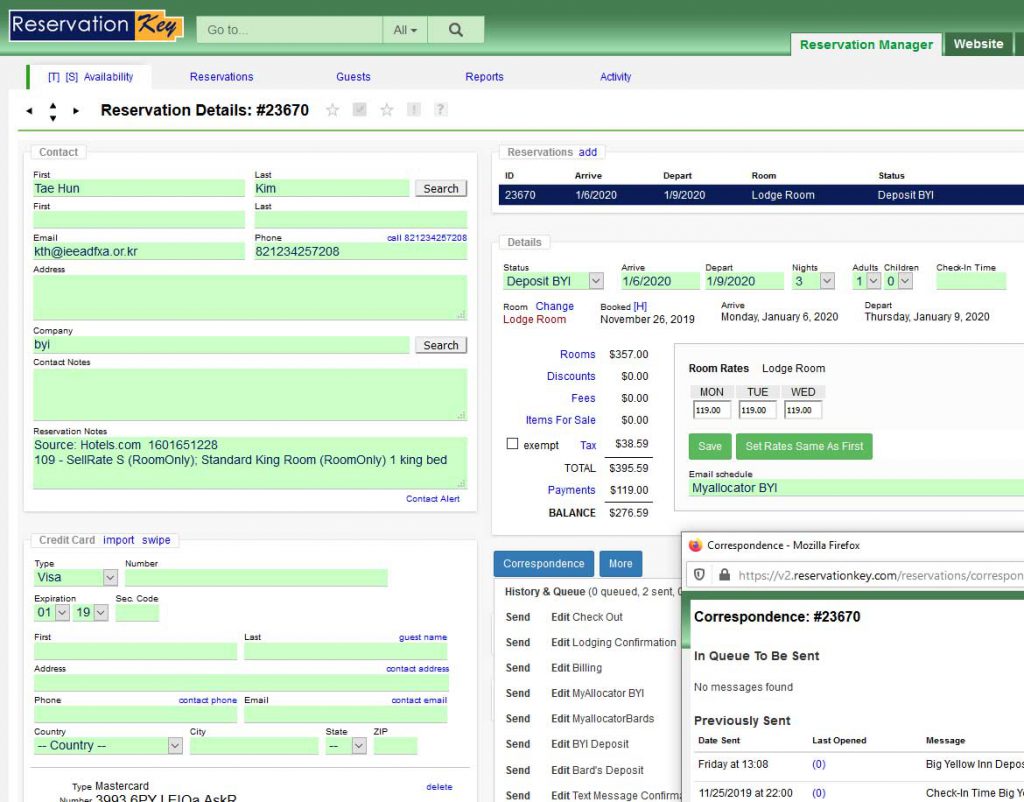 Easy check-out form

Your guests can pay with a credit card, e-check, or PayPal.  Credit card companies we integrate with include Square, Stripe, Authorize.net, and Yapstone.  You control the amount of the payment - such as a partial deposit, or pay in full. You can also connect a Square Terminal for in person payments.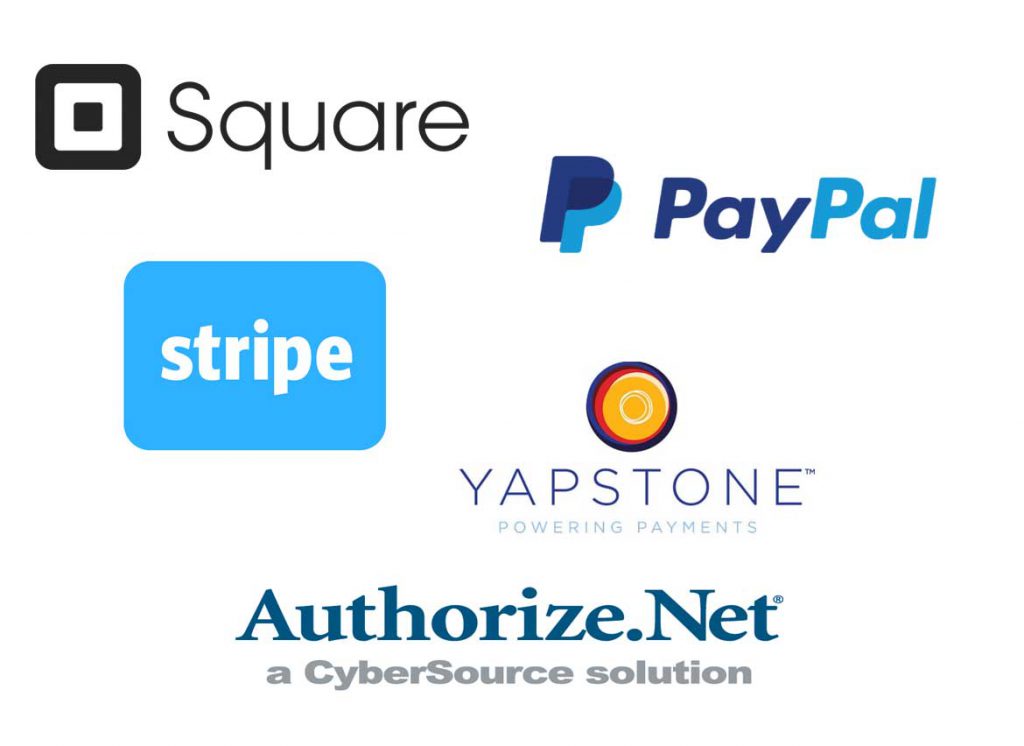 Connect to hundreds of channels

Built in connections with booking.com, Expedia, and Airbnb.  Using either our channel manager partner, myallocator.com, or iCal links, it is possible to connect many more channels.  We will explain this in further detail when we talk with you.