the tools you need

A custom color coded calendar, easy to add new reservations, email guests, enter payments, sell gift certificates, create packages, connect to OTAs, view reports, and much more.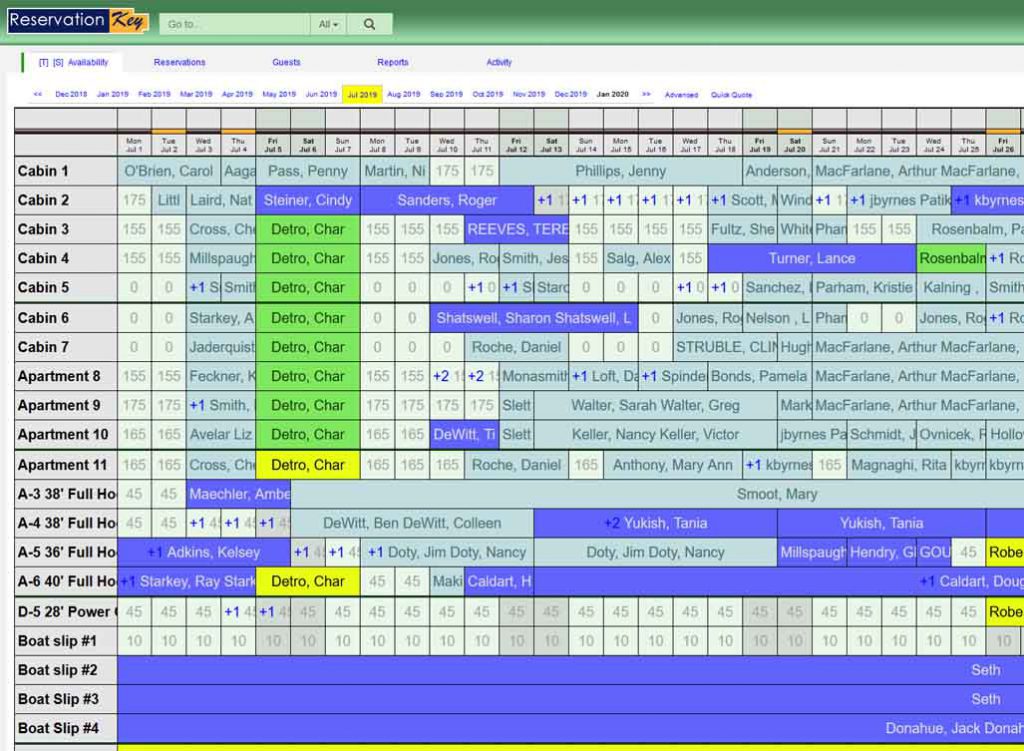 All your guest's information

Organize your guest's details on one, easy to read, screen.  Click to add a payment, send an email, see past reservations, and much more.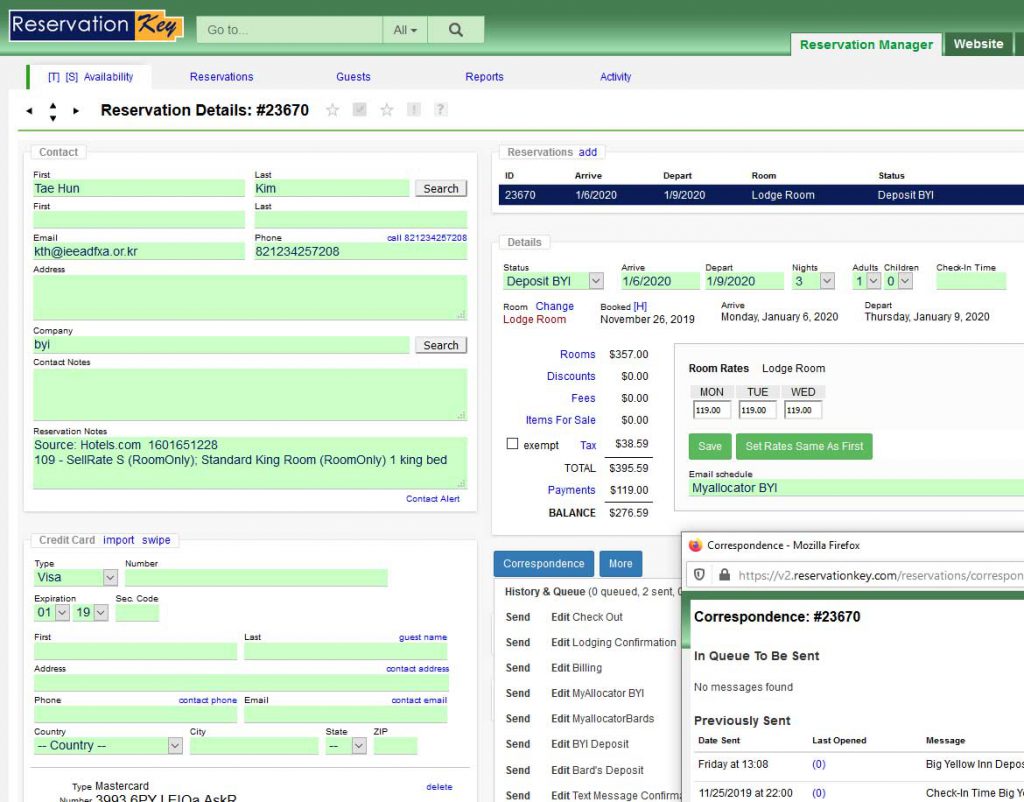 Easy to use, mobile friendly

Embed (or link to) our reservation system in your website.   The booking process is fast and easy:
1. Your guests enter the dates they would like to stay,
2. Select from your available rooms,
3. Enter their reservation details,
4. Add their payment details (optional).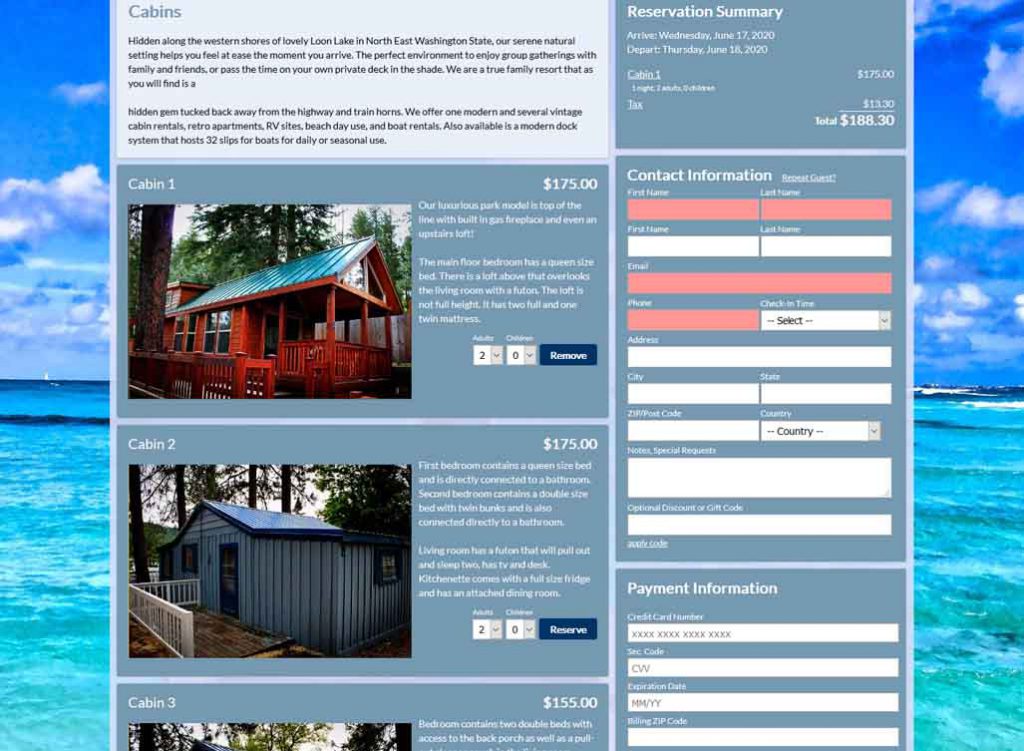 Using your property map
Upload your own map, use our simple tools to link units on your map to units in the system.  Then your guests can visually see which units are available and which are reserved.  Click on the available (green) spaces to add them to the reservation.  For more details see our blog post and video tutorial.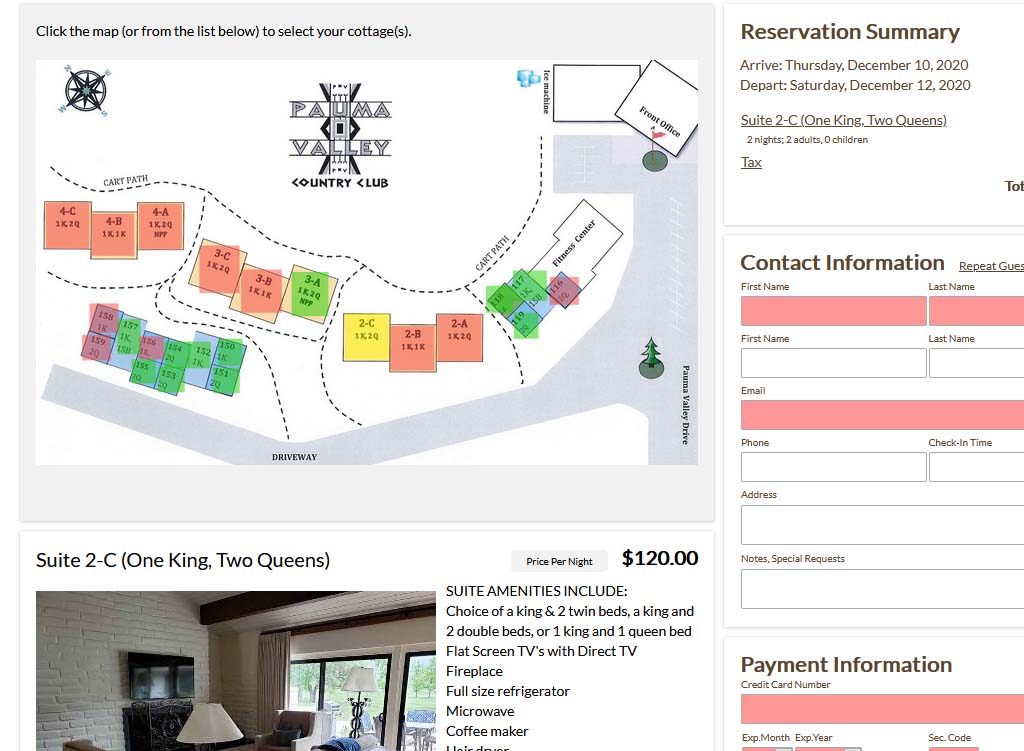 Easy check-out form

Your guests can pay with a credit card, e-check, or PayPal.  Credit card companies we integrate with include Square, Stripe, Authorize.net, and Yapstone.  You control the amount of the payment - such as a partial deposit, or pay in full. You can also connect a Square Terminal for in person payments.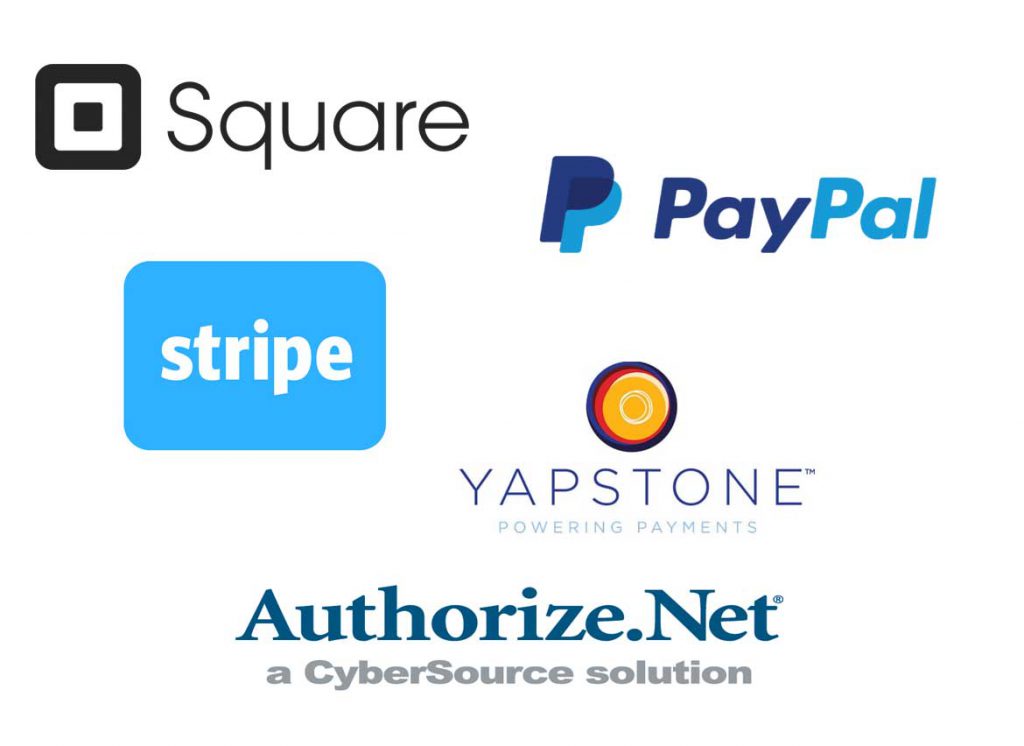 Connect to hundreds of channels

Using either our channel manager partner, myallocator.com, or iCal links, it is possible to connect with all the popular channels.