ReservationKey Channel Manager Setup Instructions
1. Add our channel manager.  From Settings, External Connections, click Add.  Then select "ReservationKey Channel Manager."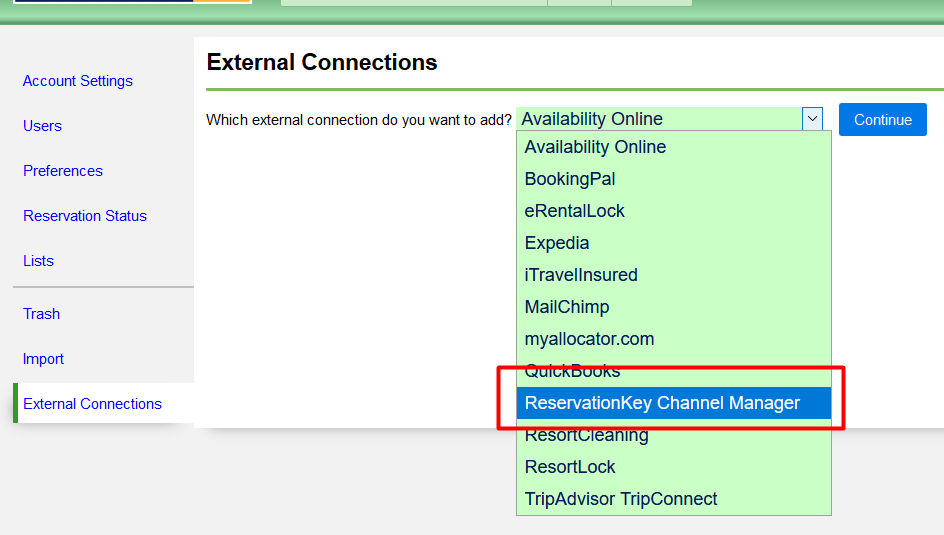 2.  Review the next screen, and click Save Changes.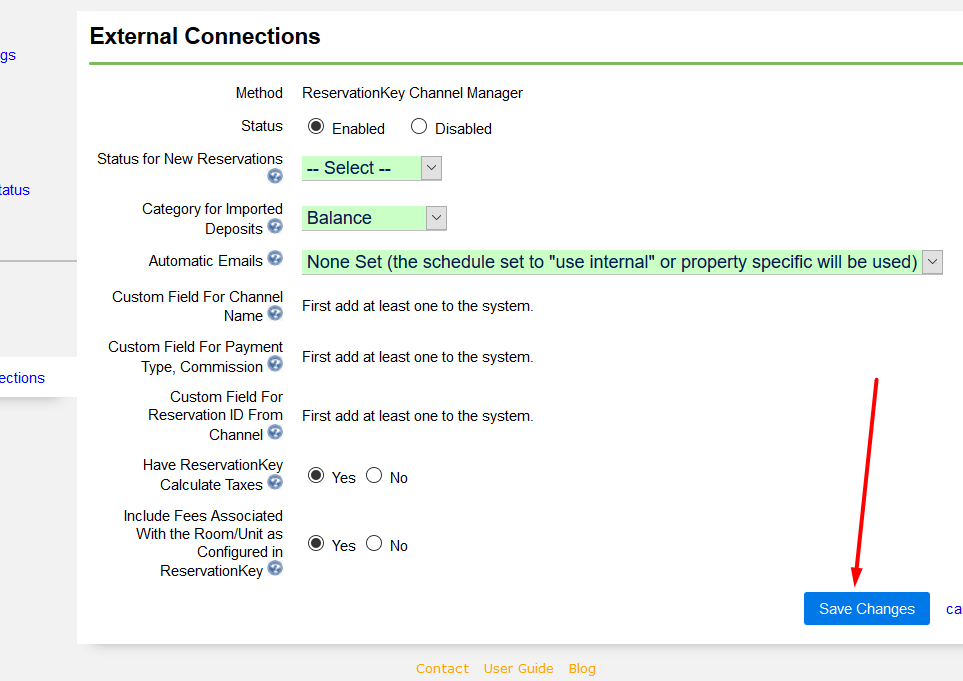 3. Now click Room/Unit & Rate Mapping to set up your property.

4. Add your property.

and select which property(s) to add.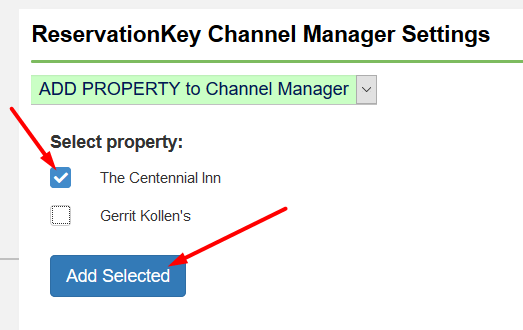 5. Verify all the information is correct, especially property address and latitude/longitude (search for your address on Google Maps to get this information - can be found in the URL after finding your property on the map), and click save.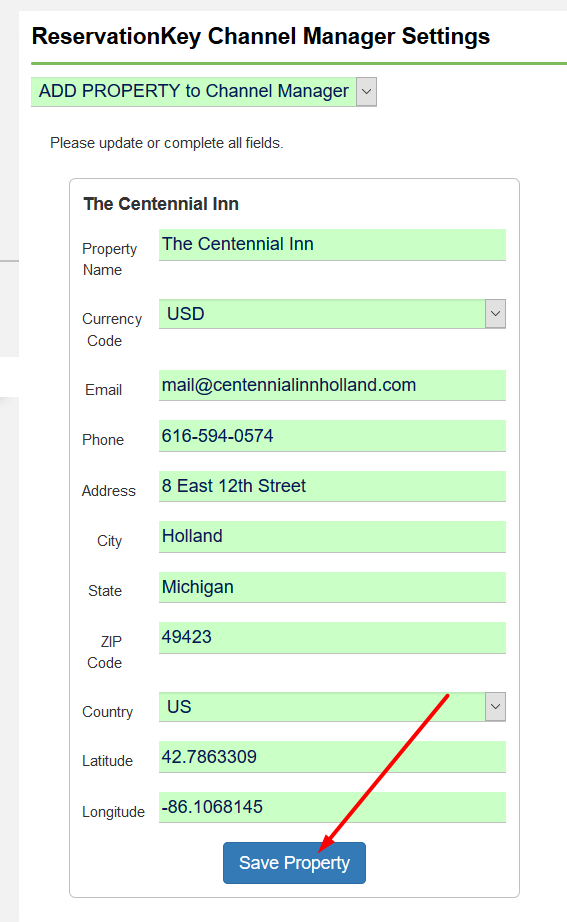 6. Now, click External Connections on the left, and then again Room/Unit Rate & Mapping, to get back into the settings (this is necessary in order to refresh the page after adding the property).
7.  Select your property from the list.

8. Expand Room types & rate plans.  Add room type.  And then select one to one or room type.  And select your rooms to add.
One to one is best for properties that charge different rates for each room.  Room Type is best for properties that have many rooms of the same type and rate.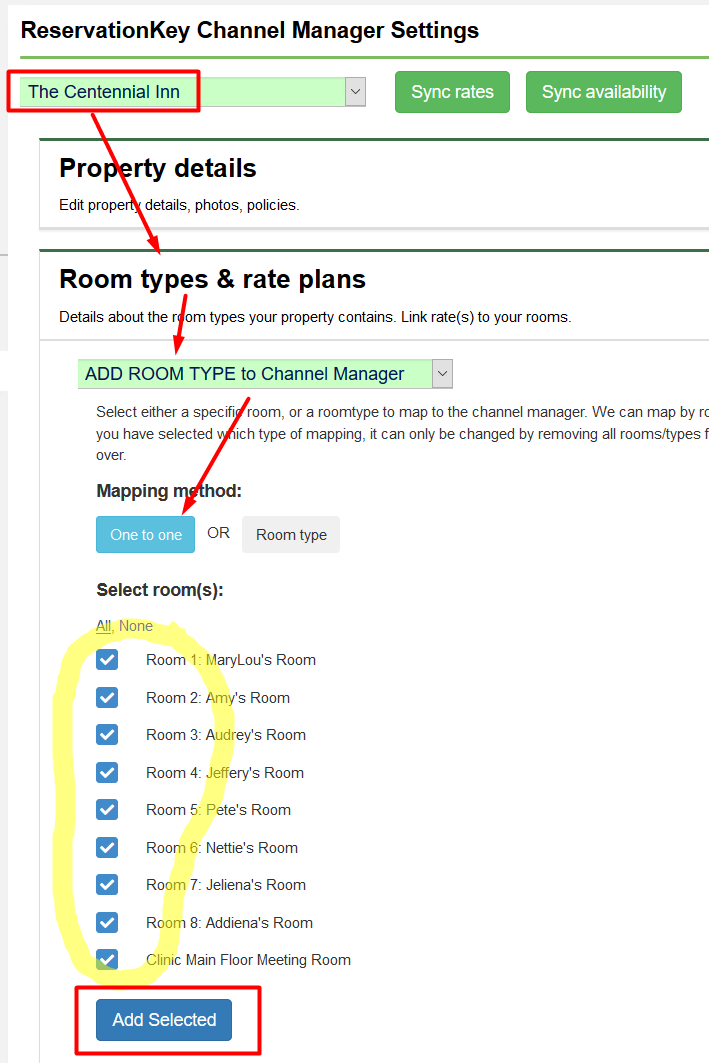 9. For each room, verify occupancy settings, select a rate plan(s) and save.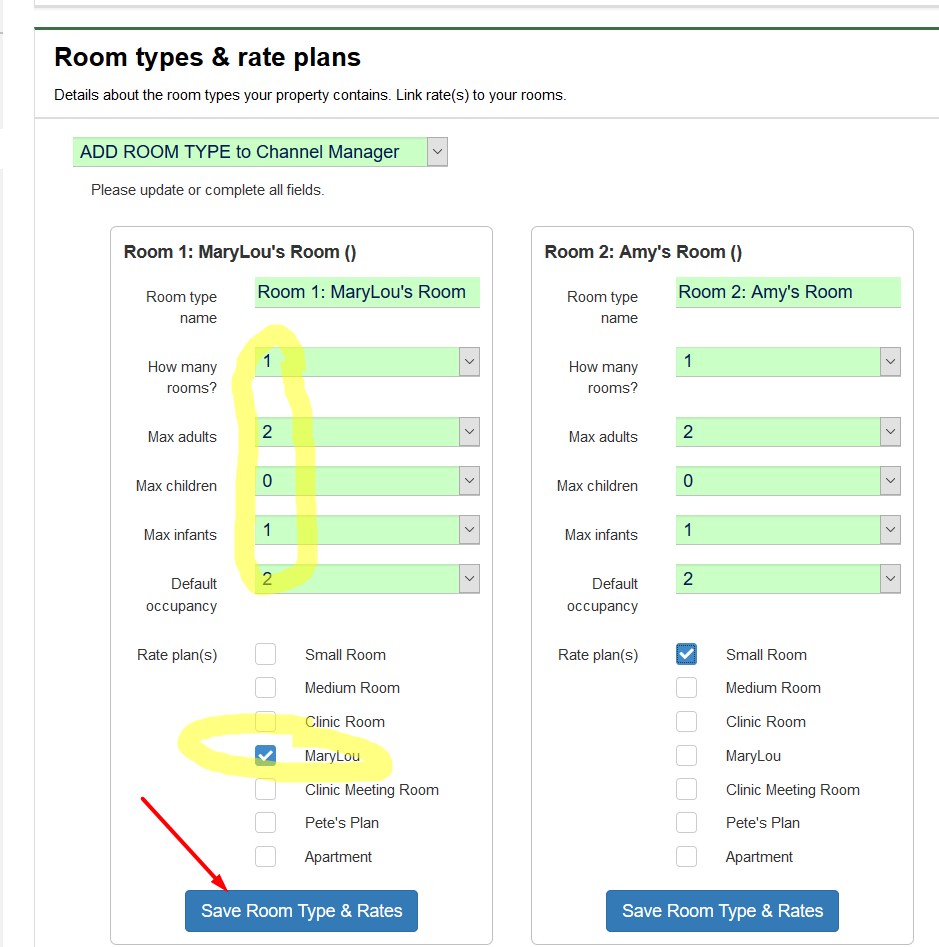 10. Finally, send a full sync of rates and availability.  Click both green buttons at the top.

11.  EMAIL support@reservationkey.com asking for channels to be set up for your account.  Please include your user name and tell us which channels you would like to be set up.  Currently available channels are:
Google Hotel Ads
Booking.com
Airbnb (coming soon)
Expedia (coming soon)
PLEASE NOTE:  we are continuing to develop the functionality of this feature.  Please bear with us as we work out any bugs and issues.  Thank you for helping us build this connection!