What makes us different?
ReservationKey is a great solution for family run, independent, small to medium size campgrounds.  These are properties that are looking for a simple to use (think, your grandmother could manage it), affordable (not thousands of dollars a year) platform to manage reservations and take reservations directly through their websites.
With ReservationKey, you are not working with a large corporation, but rather a company that in many ways may resembles yours.  Where the owner personally answers the phone or responds to your emails.  Where a just a few carefully selected staff members (known for their patience and attentiveness) are happy to assist.
Here, you will find a system that resembles your workflow. Keeping your operation simple, also means software that isn't overly complex or bloated. ReservationKey was built from the ground up by working side by side with our clients. This means all of our features are in our software for a reason - to help our clients run their properties efficiently, doing exactly what is needed to make that happen. And if there is something we don't have, we listen - this is how we continue to improve and refine the system.
In this business, we focus on our passion - working with interesting people to build useful and affordable software that they enjoy using. And we think this shows, having been in business since 2007. The goal has always been to help people, in a way where we can also sustain ourselves financially, but never loosing sight of the reason this business exists - to help our clients. Look around, get a feel for us, and then we look forward to welcoming you onboard.
Scroll down for more features, but here is a quick list of some of the features our clients (specifically campgrounds) find the most useful:
Clean and simple online booking system
Clickable map showing availability
Housekeeping reports
Taking payments with Square
Automated emails to guests
Easily re-book guests for subsequent years
Drag and drop to move reservations around
Multiple reservation pages (for different parts of your business)
Custom themes to match your website
Mobile friendly
Our reviews
Don't just take our word for it - take a look at a few of the many outstanding reviews from our clients. Read all of our reviews on Capterra.
Click the images to enlarge.
Clear Reservation Calendar
the tools you need

Configure your calendar as you like - clear and concise.  List your RV sites, campsites, tent sites, cabins.  A color coded calendar, easy to add new reservations, email guests, enter payments, sell gift certificates, create packages, view reports, and much more.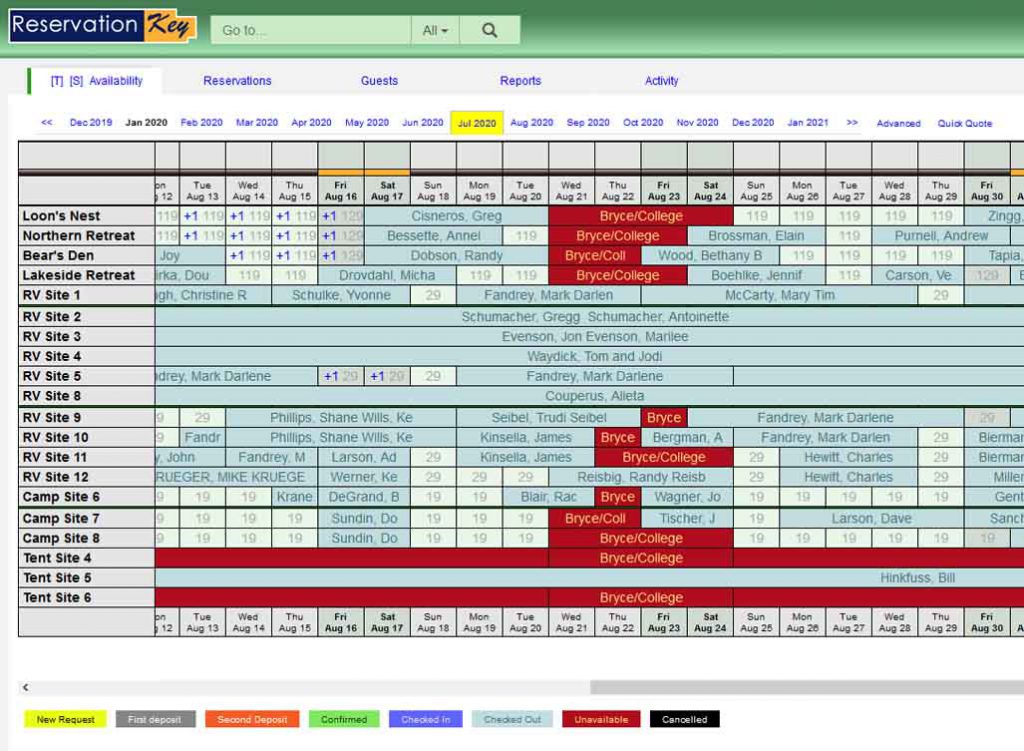 All your guest's information

Organize your guest's details on one, easy to read, screen.  Click to add a payment, send an email, see past reservations, and much more.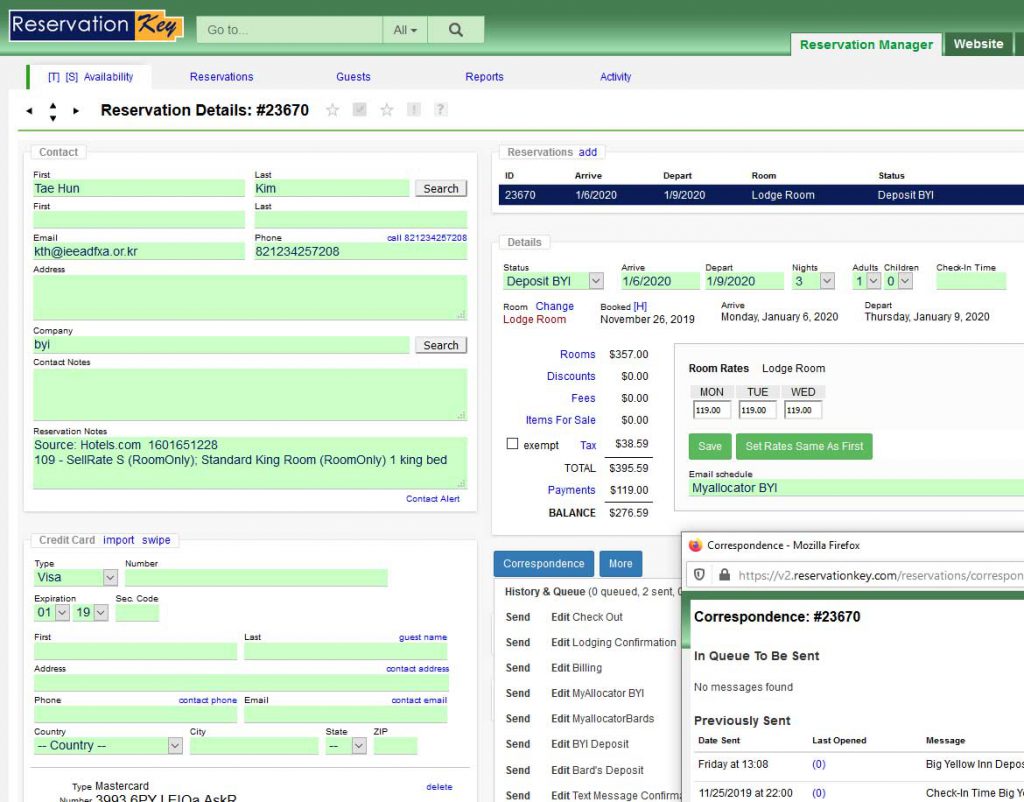 Easy to use, mobile friendly

Embed our reservation system in your website.   The booking process is fast and easy:
1. Your guests enter the dates they would like to stay,
2. Select from your available rooms,
3. Enter their reservation details,
4. Add their payment details (optional).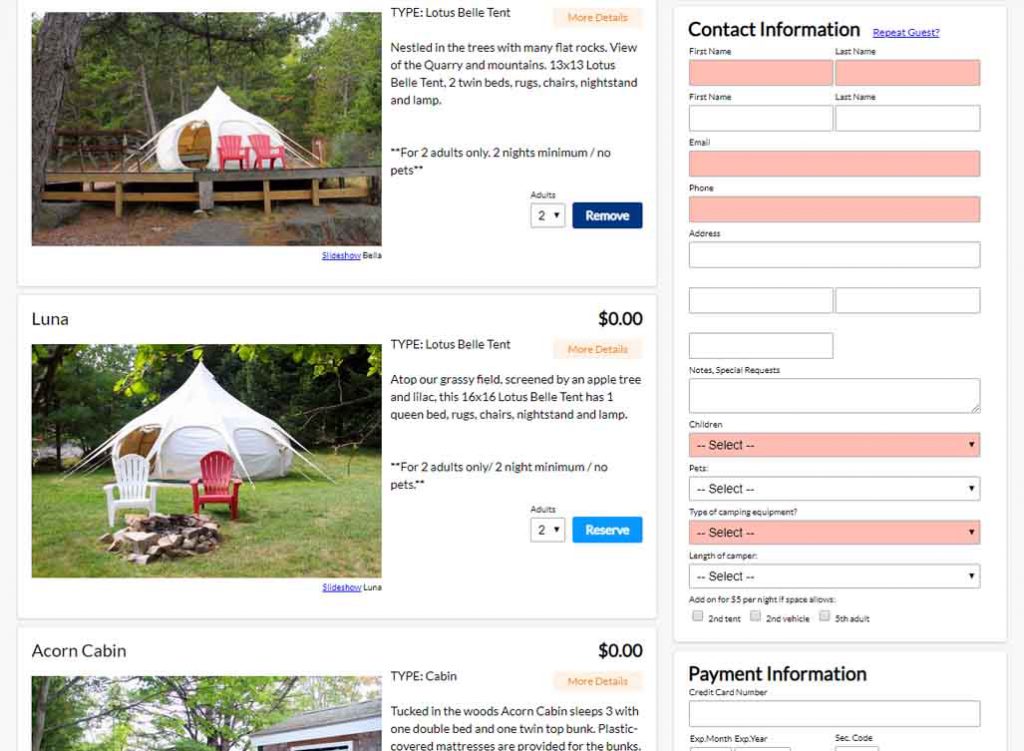 Using your campground map

Upload your own map, use our simple tools to link sites on your map to sites in the system.  Then your guests can visually see which spaces are available and which are reserved.  Click on the available (green) spaces to add them to the reservation.  For more details see our blog post and video tutorial.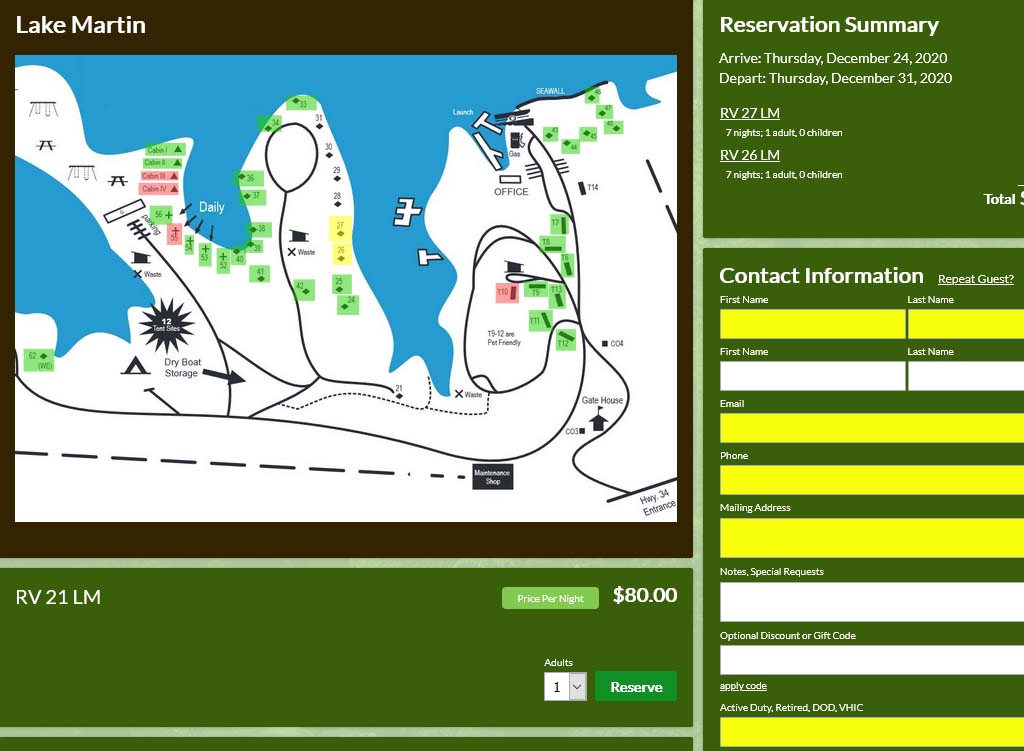 Easy check-out form

Your guests can pay with a credit card, e-check, or PayPal.  Credit card companies we integrate with include Square, Stripe, Authorize.net, and Yapstone.  You control the amount of the payment - such as a partial deposit, or pay in full. You can also connect a Square Terminal for in person payments.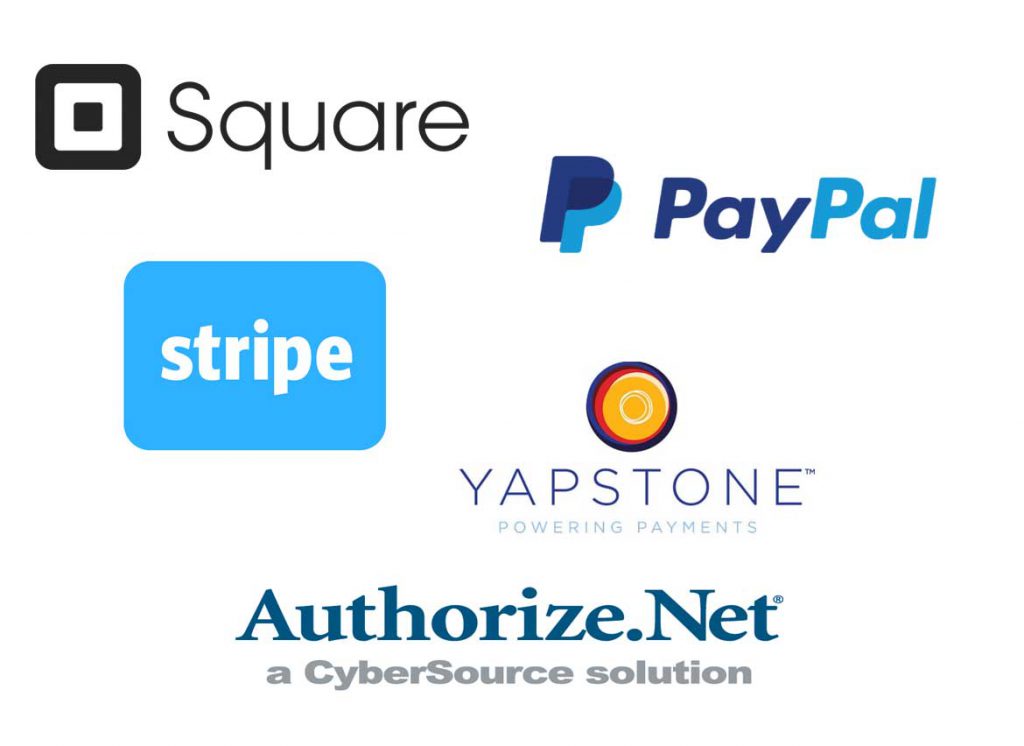 Connect to hundreds of channels

Using either our channel manager partner, myallocator.com, or iCal links, it is possible to connect with all the popular channels.