Easy to read
ReservationKey makes it super easy to see at a glance your current availability, guest status, and more.  Many preference settings to adjust the look of the calendar just as you want it.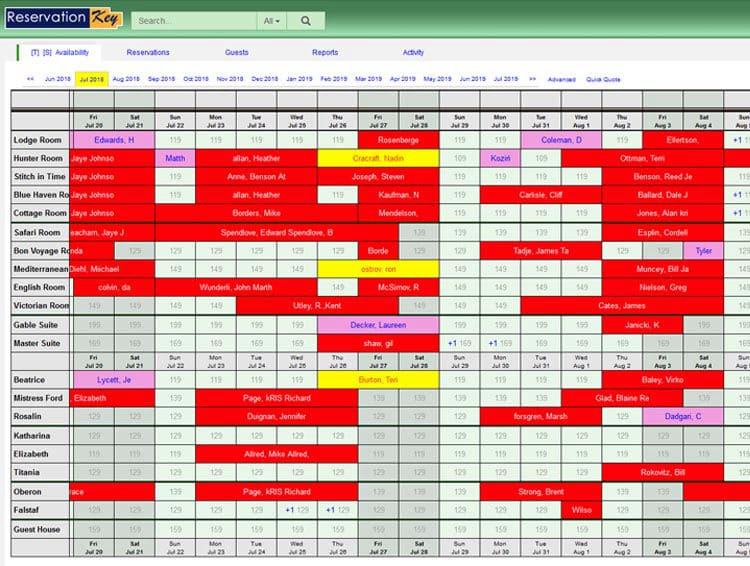 Drag and drop to move reservations.  
Just click, drag, and drop reservations to re-arrange your calendar.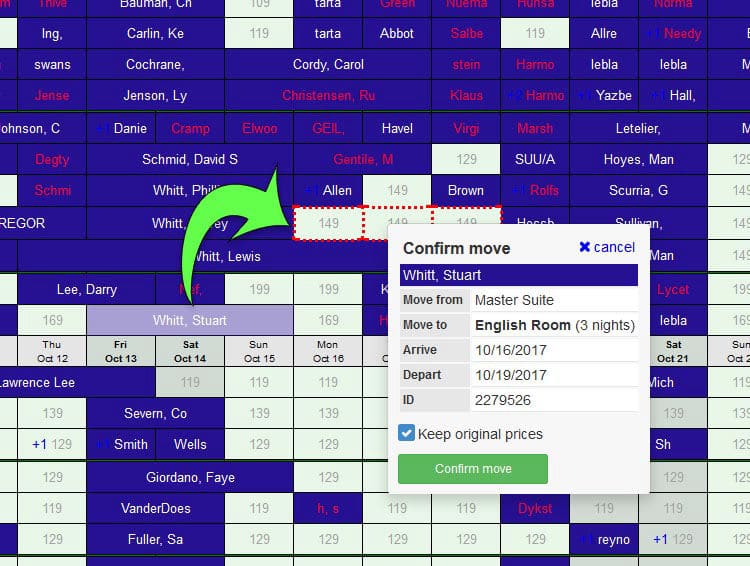 Visualize on a map which rooms are available

Use your property map to visualize availability.  Enter arrival/departure dates, and select from available rooms.  For more details see our blog post and video tutorial.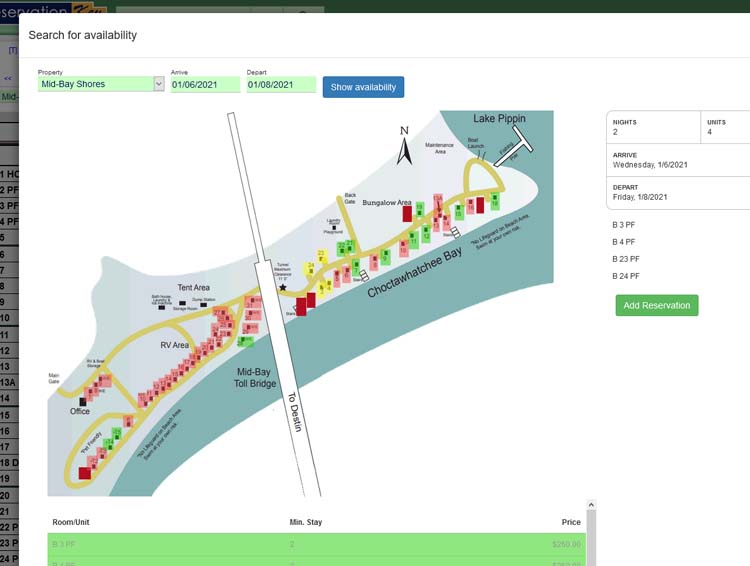 view availability by room type

Useful when managing many units of various types (such as hotels, campgrounds, vehicle rentals).  Quickly see how many units are remaining, and quickly add new reservations by selecting the number of units of each type.  Learn more in this blog post.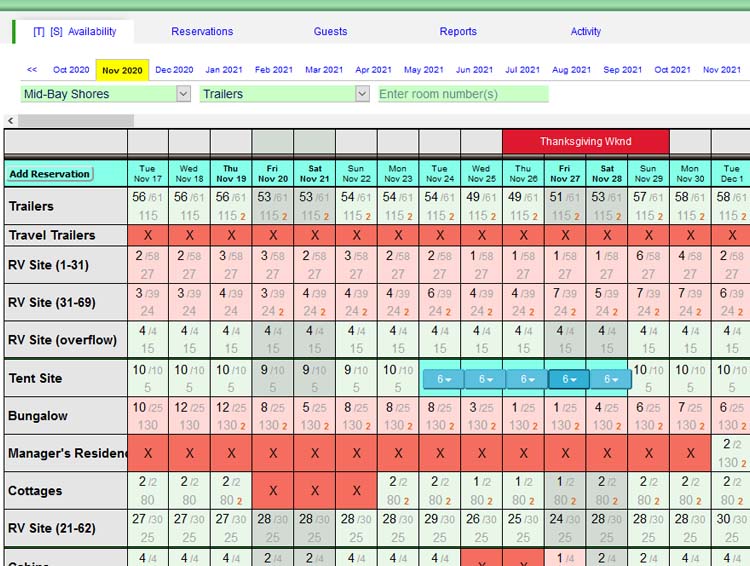 Clear summary of each reservation
See reservation information clearly summarized on one page. Guest history, charge credit cards, send correspondence, and more.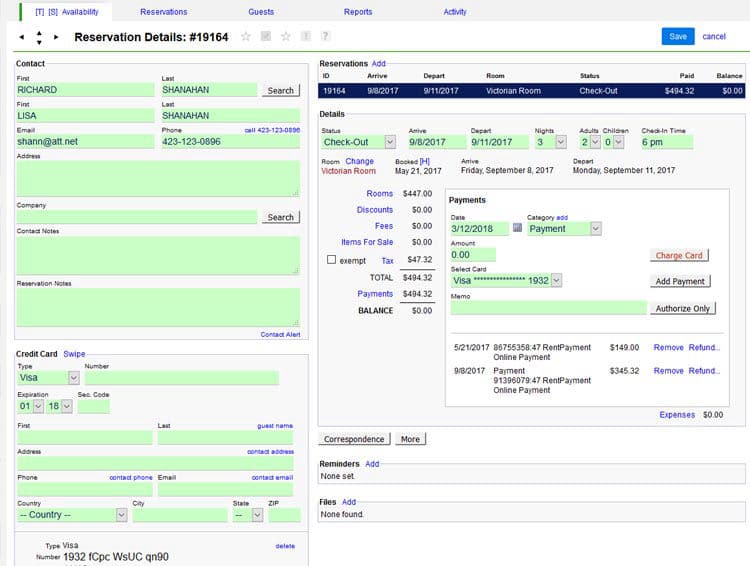 Plus Gift Certificates, track events
When no dates are available requests can go into a waiting list, which is easily accessible from the main calendar.