We've made a small change to the calendar header functionality, in order to make it easier to view past reservations from earlier in the current month.
Now, when clicking the current month, just like when clicking any of the other months, the calendar will start at the first day of that month (instead of X number of days prior to today's date).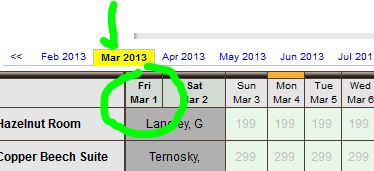 The calendar will still load based on today's date, but if you click the month name it will start the view at the first of the month. You can still go to "today" by clicking the [T] link.