We are always excited to work with new clients, and even more so when the client is running a type of business we don't work with so often.
Here, we have Hemmingway Boatels, a floating hotel, in a refurbished luxury yacht. In order for our potential client to better understand how our booking engine can work for him, we took a few minutes to set up his account, showing how simple and quick the reservation system is to set up. Normally we work more as a traditional hotel booking system, but here a floating hotel works just as well!
We find video walk-throughs of accounts to be especially helpful, so we also created a video showing the new account, pointing out some of the basic setup pieces.
Currently this client advertises only on Facebook and takes all bookings through Airbnb. We suggest that now, instead of directing guests to Airbnb to book (which means paying costly commissions, and ceding control of communication with guests to Airbnb), just include the link directly to the ReservationKey booking page. Even without a website, this is very effective and a great way to quickly be able to get your own direct bookings. Yes, maybe eventually also set up a website, but to quickly get started, it is as simple as swapping out the links you advertise with on Facebook (and other social media).
The whole strategy is to take control of your reservations and communications with guests – stop paying commissions to other sites. You are doing a great job on marketing your property on social media. Why then refer all those potential guests to a third party booking system? It would be as if someone shows up at your front door asking for a room, and rather than just taking their payment directly you tell them to go book with a travel agent first. It makes no sense, you are paying twice – once for your time doing the marketing, building up your brand, and then again for the commissions you pay to the third party site. OTAs (Airbnb, booking, etc.) are great if people are searching ONLY directly there, but if you are feeding your own leads back over to the OTA, that really doesn't make sense. As an aside, OTAs can also be used effectively as a marketing tool… if you can get people interested enough to search for your website and then make a booking directly. Just things to keep in mind, when deciding to market with OTAs versus your own site and social media efforts.
Of course continue to advertise on Airbnb and other channels, but try not to send your own generated leads there. Use our iCal (free, simple) option to link your ReservationKey calendar with Airbnb. We also offer channel manager options for connections to many more OTAs.
We hope others might find this information useful and also consider ReservationKey for all reservation needs.
Here are a few screenshots of the client's new account.
Searching for availability: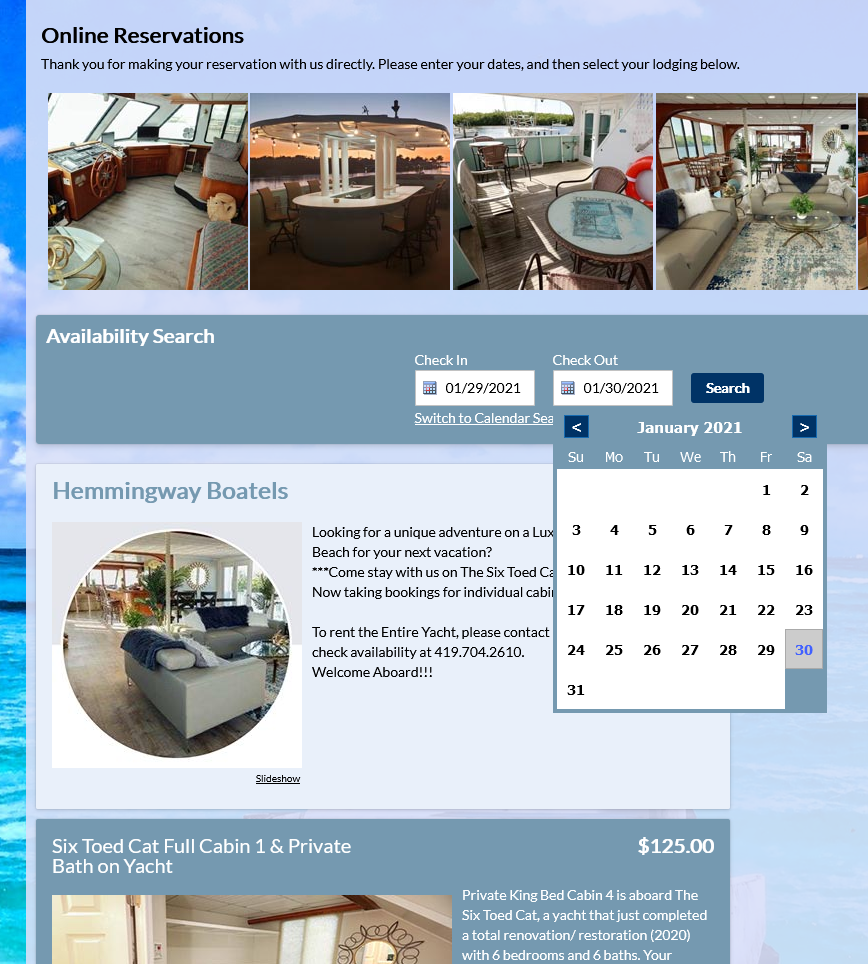 Selecting a cabin, after searching for availability: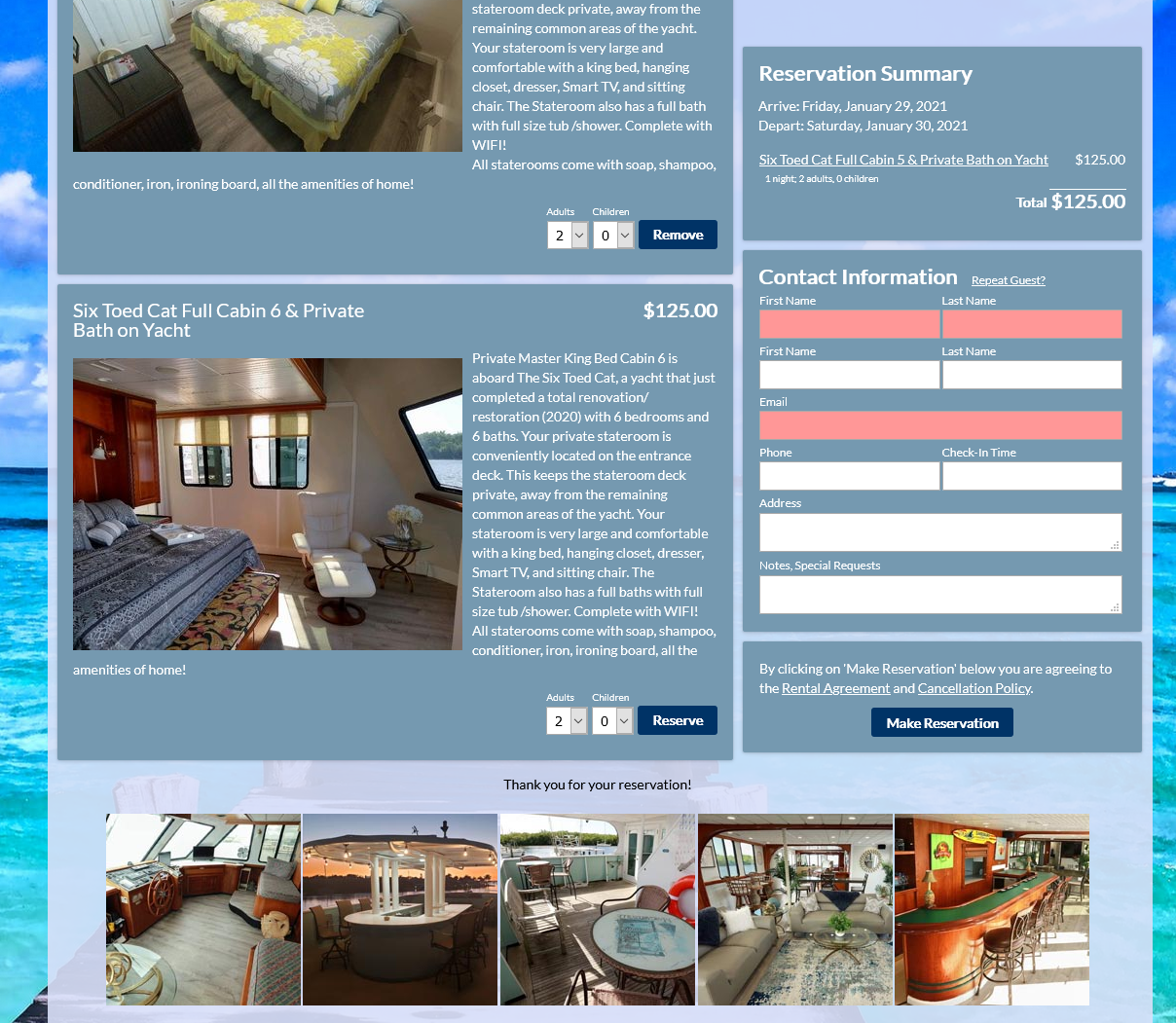 Internal reservation calendar: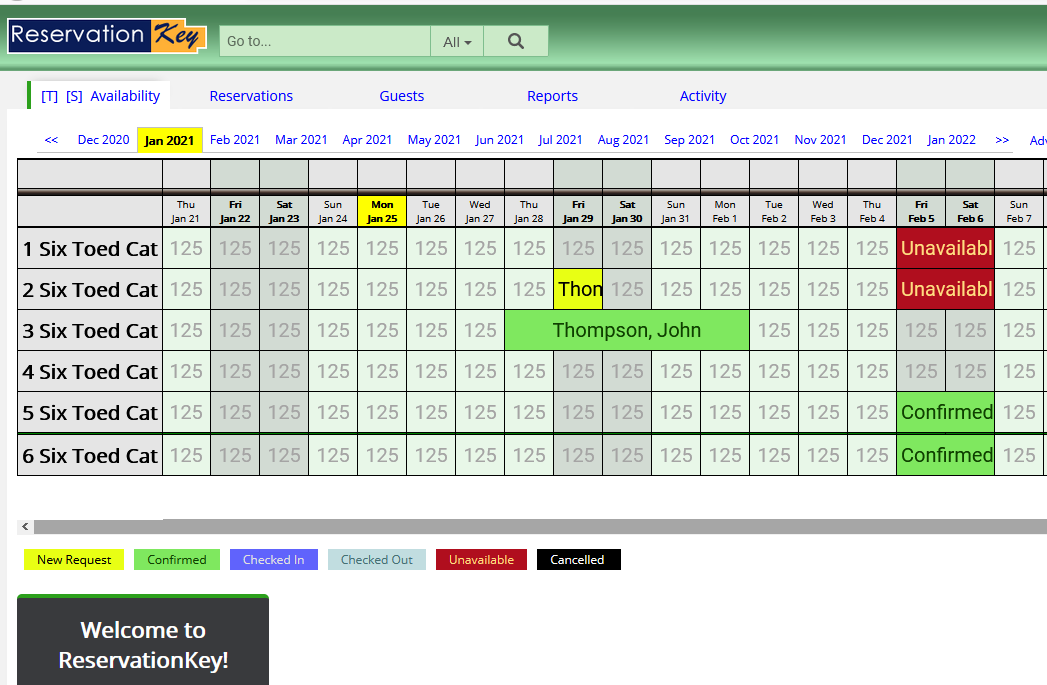 Reservation details screen: