Updates
We now have channel specific settings for Channex. For example, a reservation from booking.com can have a different status color than one imported from Expedia. Also, possible to set different payment pages, and email schedules. As well as being able to have the system create an expense record in order to track commissions to be paid to the OTAs.
These settings are found under the Settings tab, External Connections, "Edit Settings" for Channex.
The settings available channel by channel are seen below. Note, not all channels listed here are currently supported by Channex. We expect the unsupported ones to be available within the next few months however (Google Hotels, Agoda).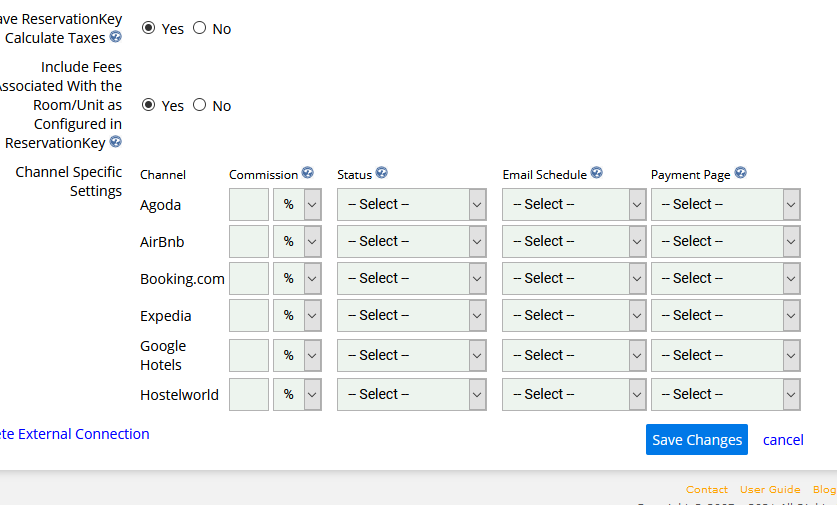 Pricing
Our connection with Channex has been going well, since we started it about six months ago. During this time we have been able to offer it for no charge to our clients, as we have been in a test phase. However, starting in March, we will need to charge for this service. The planned charge is $25 per month for up to 20 rooms; more than 20 rooms, the price will be $35 per month. This fee will be added to your normal monthly bill. If you are currently paying yearly, we will pro-rate a charge for up to your next yearly payment (such as if you have 5 months until your next yearly payment is due, we will charge 5 months of Channex now), and the full amount will be added on your next yearly payment.
Comments, requests, feedback is always welcome.