Yes, it is already 2012.  Every year seems to go quicker than the next.  To kick off the new year, we just finished work on a slideshow feature.  Photos uploaded to the Additional Photos section under the Property, Room, or Fraction screens can now be turned into a slideshow automatically.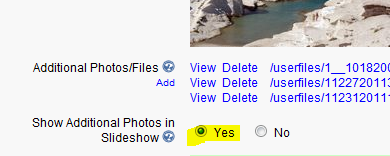 Once enabled, a link to open the slideshow will appear automatically under the Primary Photo.  The slideshow can also be access easily by clicking on the Primary Photo.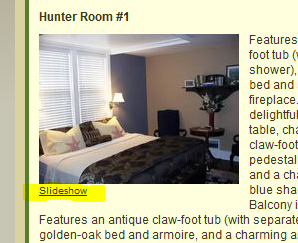 The slideshow opens right on top of the reservation page, defaulting to auto play, three seconds on each photo. The slideshow window also has controls for advancing with a mouse through the photos, or users can press the arrow keys on their keyboard.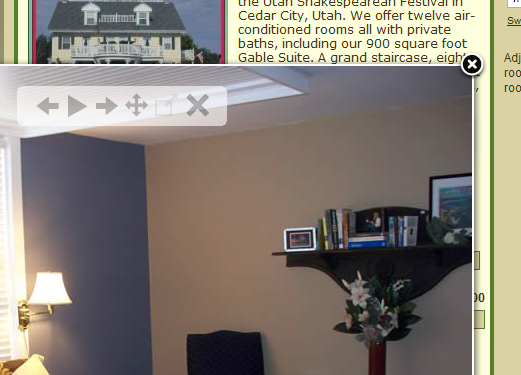 This is a nice alternative to using the Additional Details window for displaying extra information. You can now use just the slideshow, or not, or both.