Although our connection to TripConnect is not completely finished, we have completed the part where you can create the connection between ReservationKey and TripConnect.
For those that are planning on using TripConnect, it would be great if you could now set up this connection in ReservationKey. As we continue to build and test this integration, it would be very helpful to have some real users already signed up for the system. Since we haven't completely finished this project, signing up in ReservationKey doesn't mean your listing will start appear in TripConnect right now, but once we finish the integration it will, and you won't need to do anything further.
NOTE: this project really is only for bed and breakfasts, hotels, motels, etc., at the time (not for vacation rentals).
To set up the connection follow these steps.
1. Go to Settings Tab, External Connections and click Add Connection. Select TripAdvisor TripConnect. Click Save Changes.


2. Now the connection has been added, but you still need to add the property(es) you want to link. Click Enabled Properties. Click Add Property. Select a property to add.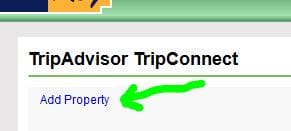 3. You can now edit the data which will will be sent to TripAdvisor. Also, you can set which rooms/fractions that are part of the selected property that you want to make available to TripAdvisor. We have pre-filled many of the fields based on data found elsewhere in ReservationKey. But feel free to change these as needed. This will only change the data to be sent to TripAdvisor, not for all of ReservationKey. Then click Save Changes at the bottom of the page.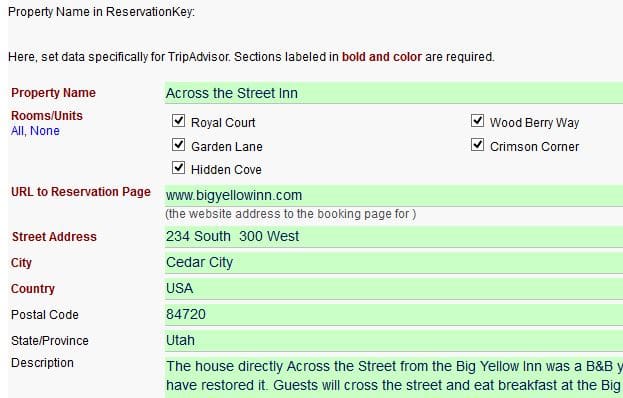 If you have more properties, just repeat steps 2 and 3.
Thank you for setting up this connection. Once our link to TripConnect is live, your property link should appear automatically. You shouldn't need to do anything further in order on our end.