For those who use ReservationKey to manage vacation rentals, we are happy to announce that we now have full connectivity with external systems using iCal links. It is possible to import reservations into ReservationKey by adding the link from an external system to ReservationKey, and it is also possible for external systems to update their calendars if you provide the system with your iCal link from ReservationKey for each of your units. This means that ReservationKey can be updated automatically when a reservation is added to VRBO, or when a reservation is added to ReservationKey, sites such as FlipKey and AirBnB can be automatically updated.
Both Import and Export links are access from the Properties Settings, Rooms/Units, and click the link at the bottom right of the page.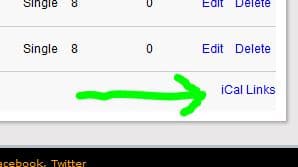 IMPORT Links
Add as many links as you need for each property. For example, if you list your property on both AirBnB and VRBO you can have ReservationKey import reservations from both those systems.
Notes:
– If any of the days of a reservation to be imported is already booked in ReservationKey, that reservation will not be imported.
– We will run the import process nightly, so reservations will import once per day (we may run this process several times per day in the future).
– Create a generic status to use for the imported reservations, such as "Import", or if you want to track different sources, create a status for each source, such as "VRBO" and "FlipKey".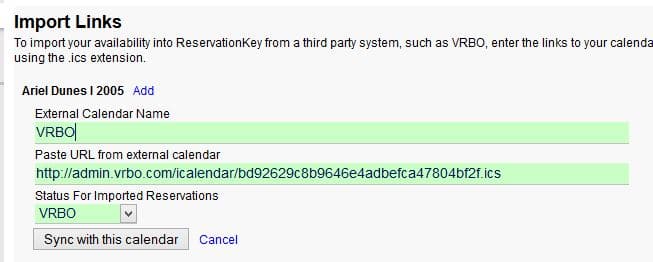 EXPORT Links
Each unit you have entered into ReservationKey has a unique export link. Just copy this link into all the external systems that you want to update from ReservationKey. Reservation data is generated dynamically, so this information is provided to the external systems in real time.

For example, to import data into FlipKey: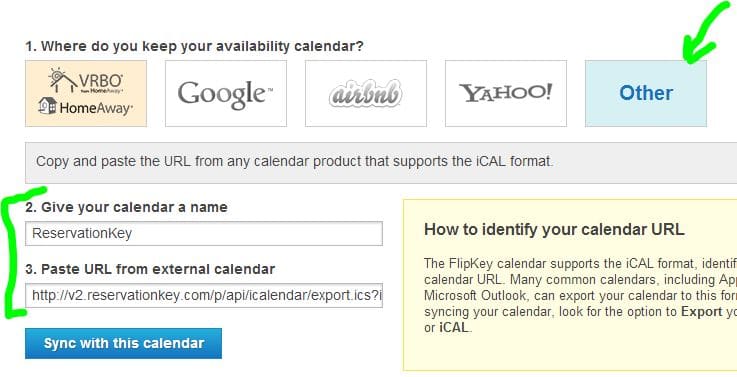 And now your FlipKey calendar is updated: