It seems more important than ever these days to have a Facebook presence.  From looking at a lot of Facebook business pages it seems that people set up the page but then don't really know what to do with it.  And, the more online ventures you get into, the more time it takes to maintain everything.  The more you can manage data from one central place, but distribute that data to various channels, the less time you will spend maintaining duplicate content.
Since your reservation information and property information is already in ReservationKey, it makes sense to use that data to create content for Facebook.  Now, with our new Facebook apps, it is extremely easy to set up a tab in Facebook for online reservations, another tab for information about your business, and up to three more tabs with content of your choice.
Take a Tour of Our Facebook Apps
Read Our Facebook Apps Documentation
Online Reservations
Adding online reservations is as simple as duplicating your existing reservation page settings by setting up a new reservation page within ReservationKey (new feature allows you to select a page to duplicate when adding a new page) and setting it to use our Facebook theme.  Once the app is added to your Facebook account you just need to select the reservation page you set up to use with Facebook.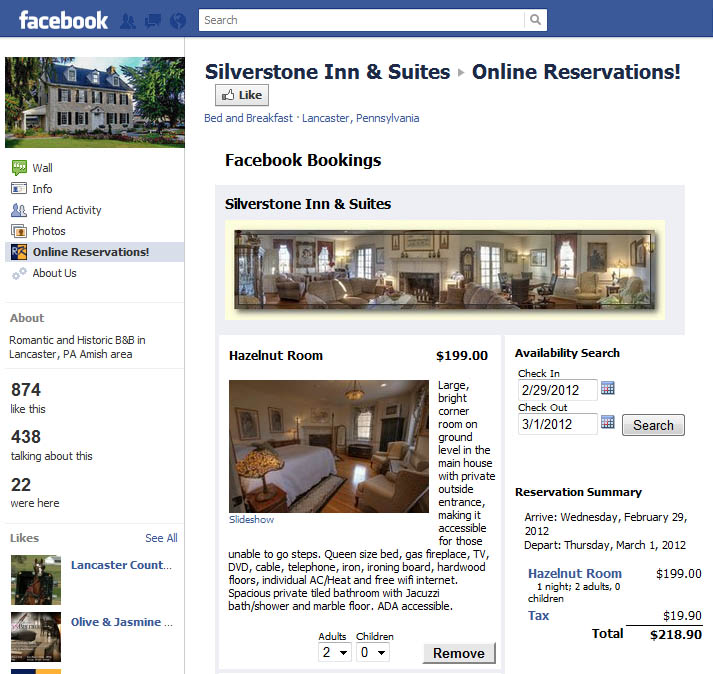 Information Page
Setting up a property information page is even easier.  You just add our app, and then select which properties and units to display on the page by checking boxes.  We will display a Google Map at the bottom if you enter your property address.  You can also add a header message if you want to really customize the page.  The header message is pulled from the Website Messages section in ReservationKey so you just need to set up a new message there first and then select it in the Facebook tab options.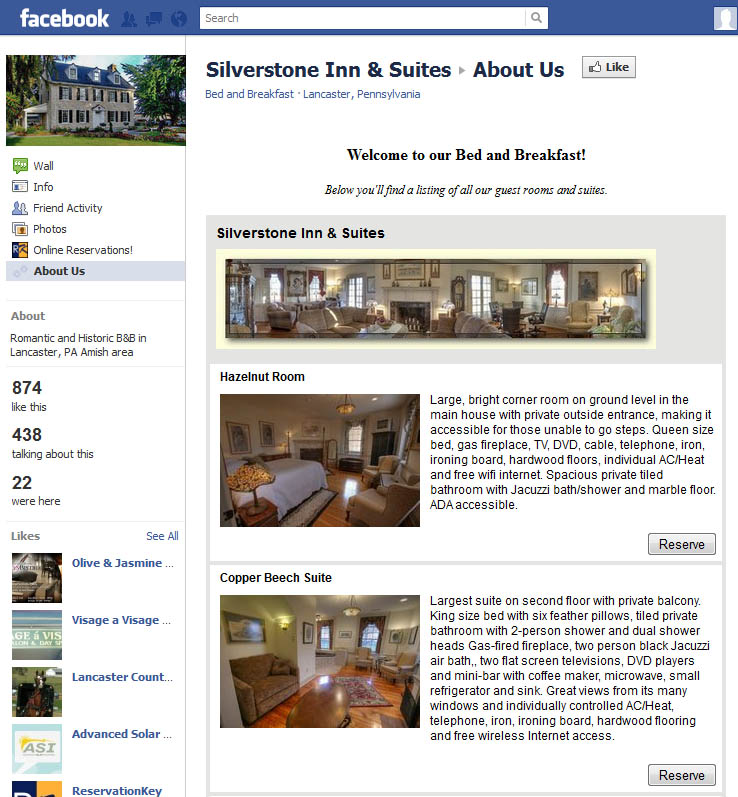 Additional Tabs
Using our three additional tabs for content of your choice you can basically build a whole website just on Facebook.  Think of each tab like a separate page on your website.   With our HTML editor it is really easy to customize these pages and add graphics.