An option has been added to force users to re-login to the system. This is useful after changing a user's permissions or password. Because these changes only take affect when a user logs in, it is now possible to force a user to log into the system, even if they are already logged in or had enabled the "keep me logged in" feature.
Just go to the Settings tab, Users, and select a user. At the bottom check the box "Force new login" and save.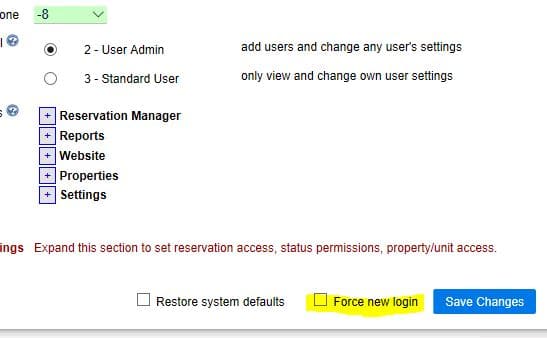 Once this box has been checked and saved, the next time the user loads the Reservation Details page, they will be requested to re-login. Only Admin level users will see this new option.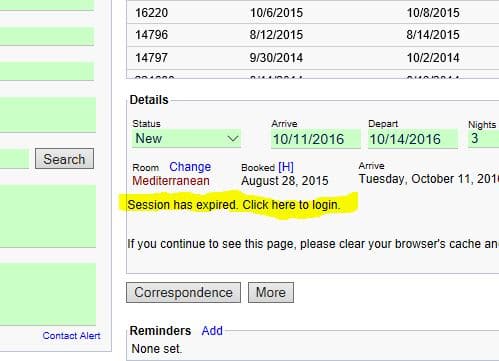 We have opted to put this check as part of the Reservation Details page, rather than querying the database for this value every time every page loads in the system in order to keep things running as efficiently as possible.