When creating email templates within ReservationKey, we now have an HTML editor to make the job of formatting the template easier. Now it is easier to add more style to emails that go out to your guests as part of their reservation. With this editor it is easy to change font size, colors, alignment, and much more.

  Existing templates will automatically use the new editor, but because there may be some formatting issues with converting existing templates into HTML in the new editor, we have an option to continue using the old editor. The main formatting issues are extra spaces being added. You can manually remove those spaces in the new editor, or just use the old editor for existing templates. For new templates, we only show the new editor.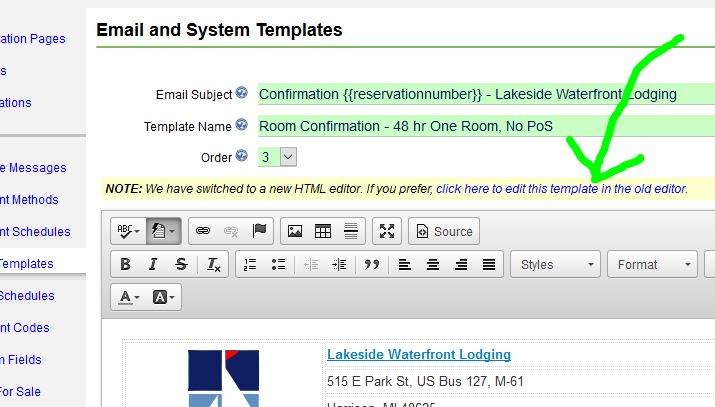 It is easy to view the HTML source by clicking the Source button (to make further fixes, if needed):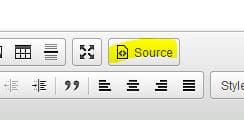 Edit in full screen mode by clicking the expand button: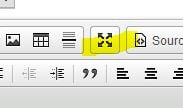 To upload an image, first upload as before, under the Advanced Options section. But now, it is necessary to know the URL to the image. So just click the View link which opens the image in a new tab, and copy the URL from the address bar. Or right click on View and select copy URL from your browser options.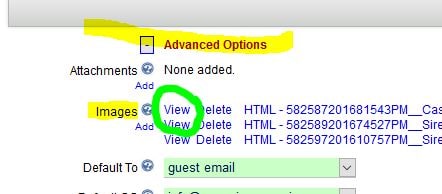 Then, click the image icon in the HTML editor.

And paste the URL into the URL field.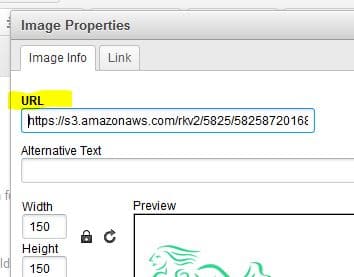 Adding a link is easy. Just click the Link icon: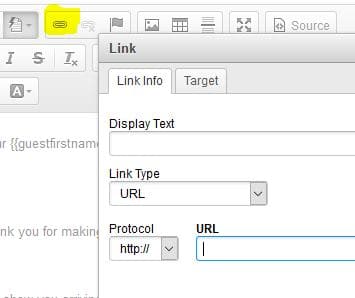 We hope you find this new editor useful. We welcome any feedback about this.