It is now possible to use a merge code for a website message in order to add the message text to an email template. This could be useful for a situation where your cancellation policy on your reservation page is the same policy you want to include in an email template.
At the bottom of the Website Message edit page is where the code for each message is located.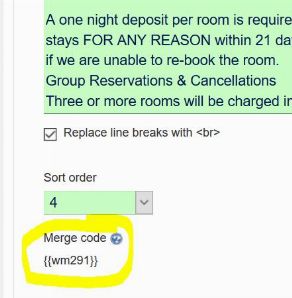 Copy that code into an email template, and when the email is generated the code will be replaced with the text of the website message.