Now there is a way to search availability internally, for a date range, and select unit(s) from those that are available. In some situations, this may be faster than selecting dates from the Availability Calendar.
Just click the [S] in the Availability Tab.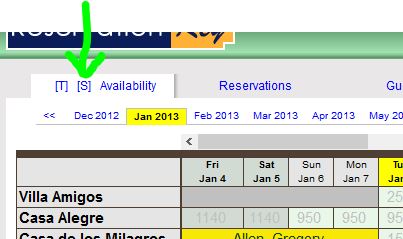 This brings up the search box, where the arrive/depart dates can be entered, and it is possible to filter by a specific property (only shows if you are managing more than one property in ReservationKey).

After clicking search, the available units will be displayed. Select at least one unit (or select more to add multiple units to one reservation) and then the Add Reservation button will appear. Click it, to continue to the Reservation Details screen to complete the reservation.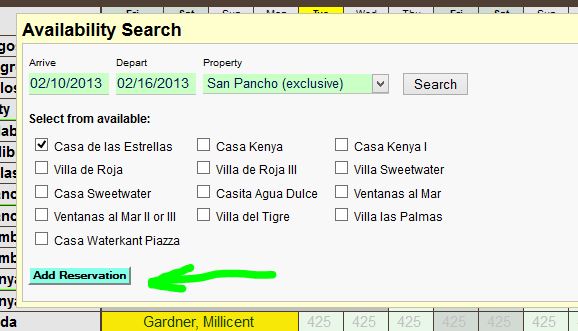 One more new feature…
It is now possible to filter by Reservation Status, in the Reservations Tab. Click Show Advanced Search to open the advanced settings.