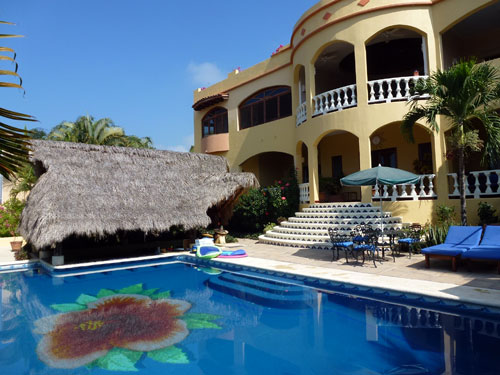 The last stop on the ReservationKey Mexico tour was at Casa Obelisco in San Poncho, about an hour drive north of Puerto Vallarta.  John and Judi Levens graciously agreed to host me at their luxurious four bedroom bed and breakfast.  They built this villa about ten years ago to be their dream home plus give them something to do in their semi-retirement.  They live on the top floor and the four guestrooms are located on the lower, poolside, level.   As they Levens also ran a Mexican art gallerty, they are experts in the local handicrafts and styles which they used to decorate throughout the villa.  Especially unique is the large flower "obelisco" mosaic they commissioned for the floor of the pool.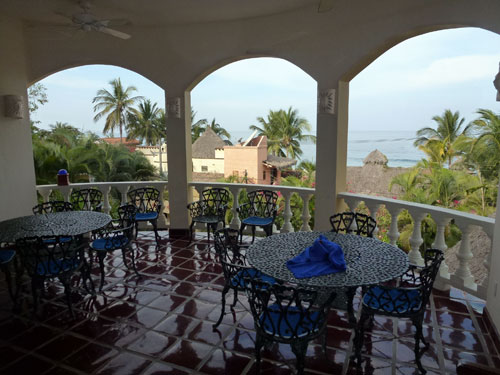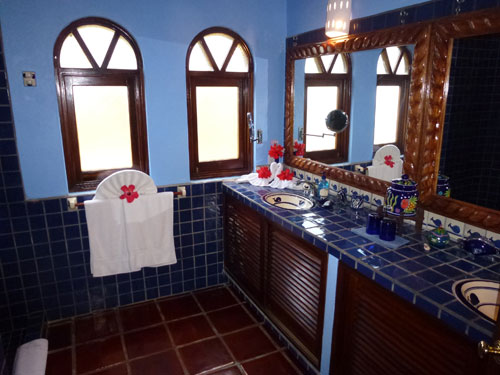 Of course no visit to a client goes without a review of their use of ReservationKey and how they might better use the system. In this case, Casa Obelisco is new to ReservationKey so we spent several hours reviewing the main functionality and discussing how to best migrate from their existing paper and Excel spreadsheets over to our program. They really liked that the program will automate a lot of the email correspondence with their guests. Also, they liked the automatic emails that can go out prior to and after a guest's stay, which will enhance their guest's experience. Having a web based management program will work especially well in their case since they manage the B&B with another couple, trading off on which months each couple is responsible for operations. With our real-time web system any of the managers can check in on things from anywhere. No longer will they need to be physically present in order to review reservations and cash flow.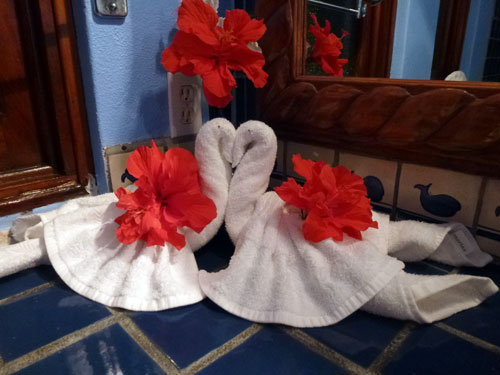 In addition to the management features of ReservationKey, the Levens were happy to be able to easily add a booking engine to their website. Now it will be easy for their guests to check availability and reserve rooms. Personal contact with guests is important, so they will still include their phone number and email address in case a guest wants to talk to them first, but now the guests have an additional booking option, and can book online 24 hours a day.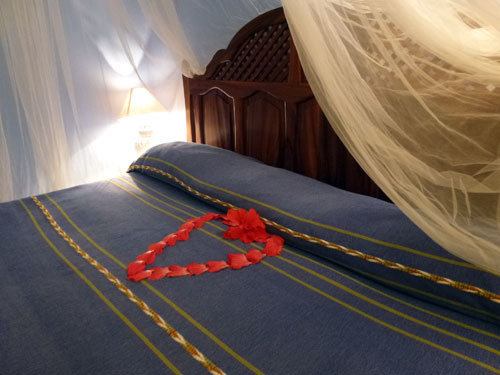 Now that the Mexico trip is over, we will be back in full gear finishing up a few new credit card integration options, as well as a number of other interesting features. We also are welcoming the many new users that have recently signed up with our service, and helping them get up and running. Lots of former Webervations users (especially Webervations 2.0) are finding us to be a great replacement for that system, as it is being discontinued. And many Webervations users that are on 1.0/Pro are also switching over since they are looking for a more modern system, and also one where they don't need both a "desktop" backend system and web reservation system. With ReservationKey, we offer a complete package so only one system is needed. Most B&B's are budget conscious, but still want a system that can handle the majority of their needs. These users often feel like they are being forced to upgrade to systems that are much more expensive and often aren't always exactly what they need. So they are glad to find us, and we are happy to welcome them on board!