HI, John here, founder and creator of ReservationKey. I'm ramping up our online presence, and what better way to start with than creating a blog! I will post company news, tips, and lots more here as frequently as possible.
One great improvement is the code running the Reservation Summary pages has been completely re-written which makes the load time on those pages MUCH faster. This should be a welcome change for users that frequently click in and out of reservations. We've also been working on improving speeds for the public reservation pages.
Another neat new feature is the ability to see hidden reservations.  Users might notice small plus links such as +1, +2, +3 on their calendars.  Clicking on these links brings up a nice box which lists all the reservations for the date that are not showing on the calendar.  This is a great way to keep track of pending reservations or canceled reservations.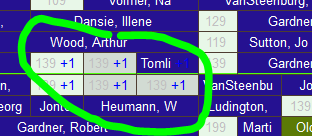 Clicking on one of the "plus" links opens a box like this: