We recently completed a few reports. 
Take a look at Occupancy #2 for a breakdown by room/unit of occupancy for a given month. This report has these headings:
# Nights Booked
# Nights out of Service
# Nights Total
Average Occupancy
Average Rate
Total Charge Per Room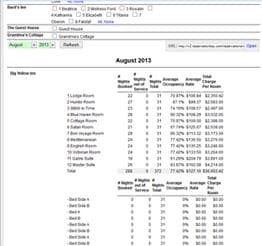 And, we also now have two new tax reports. Both these reports give a breakdown, by day, of all charges associated with a reservation. Taxes – Revenue by Item splits the report into groupings by item under the main categories (Discounts, Items for Sale, Fees, Room/Unit Charges). The other report, Taxes – Revenue by Type, groups all under these main categories. Both reports list columns for every tax type that you have added to the system, and shows an entry in any column in which tax was charged for a particular item. Make sure to review the notes at the very bottom of the report for things to keep in mind when using this report.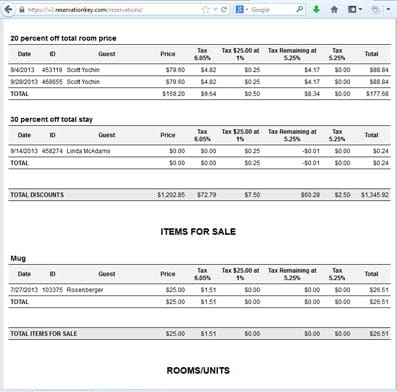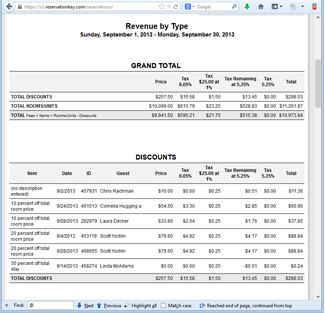 If you are managing multiple properties in ReservationKey, all three of these reports give the ability to select which rooms/units to include in the reports.