Do you ever want to hold a number of rooms for a group booking, such as for a wedding, but you want guests to be able to reserve individual rooms out of those held rooms? Now, this is possible, thanks to a new status option.
In this example, we can see that there are a block of rooms saved for the Martin Wedding (light green), and that two guests for that wedding have made reservations out of that block (Smith, Westin).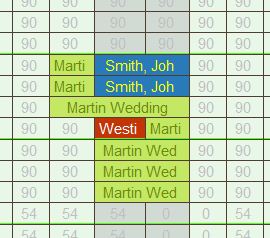 The first step is to go to Reservation Status, under the Settings Tab, and set up a new status to be used for Group Holds.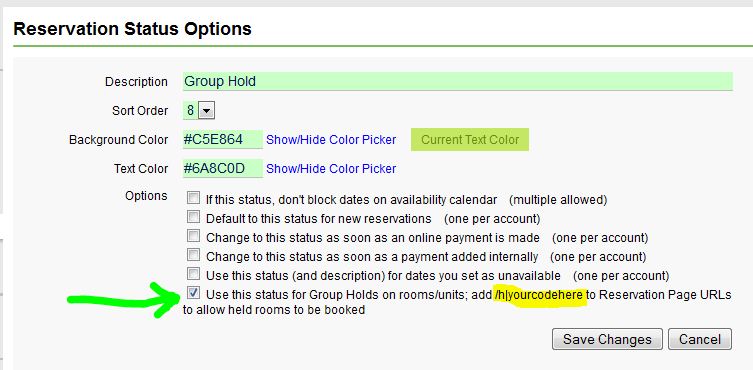 Next, block out the rooms for the group by clicking all the dates and and rooms to be held on your internal calendar, click Add Reservation, and change the status to your new Group Hold status.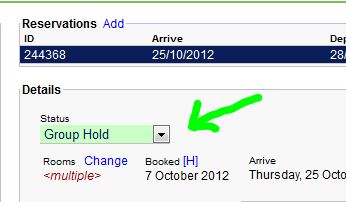 Finally, give your wedding group a special link that they can use to make their reservations. To do this, add "/h|ANYCODEHERE" to the end of any reservation page URL. When this code is added, the rooms that are held will appear as available. To everyone going to your normal reservation page URL (without the code), the rooms will appear as unavailable. Such as, https://v2.reservationkey.com/411/MainPage/c/h|martinwedding . When a code is used, the notification email informing you of a new reservation will contain a line showing which code was used. You also could embed the special page in an iframe on your website which uses the special code, such as something like http://www.besthotel.com/weddings.htm . Or you could use a service like http://bit.ly to shorten the special code link to a more manageable URL, such as http://bit.ly/WIq5Ba.
For example, WITHOUT the code, the rooms show blocked: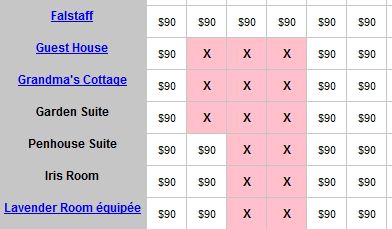 WITH the code, the rooms show as available (rooms that show as unavailable are the confirmed rooms booked by other guests in the group):