It is now possible to link Items For Sale to specific units. For example, if only certain rooms are pet friendly, you can have the pet item for sale only show if the pet friendly room is selected. Or, another example, if only some houses have an optional hot tub, the hot tub can show as an available item only as long as one unit linked to the hot tub is selected.
To make this setting, go to Website Tab, Items for Sale, and select which units the item is linked to, at the bottom, in Advanced Settings.

Then, on the public page, the item will only appear if one of the linked units has been selected.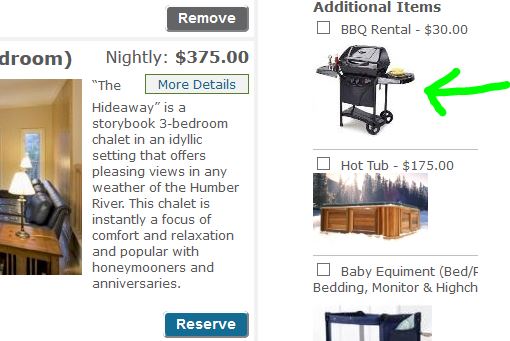 These enhancements also affect items for sale shown internally. Now, only items linked to the unit(s) selected will show, and, only items that are restricted to show in a certain date range will show depending on the dates of the reservation.