Recently a few users posted requests that that Reservations Tab save their search criteria. This would make it easier to do a search for a group of reservations, open one, and then be able to click Reservations again and go back to exactly the same search results.
We've just added this capability to the Reservations Tab. Now, all of the fields should save for when you return to the Reservations Tab. This includes all the options under the Advanced Search settings, plus From/To Dates, Date Type, and Search terms.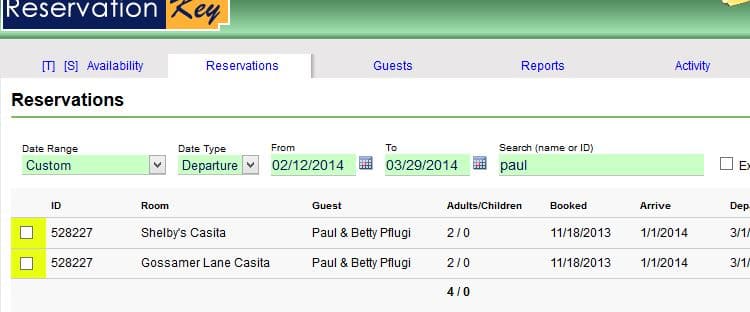 Click on the reservation to view it, and then whenever you click Reservations again, your search will be saved.

Also, a new feature in Reservations is the ability to hide reservations that have been set to a status which doesn't block the calendar (such as Cancelled). Click Show Advanced Search to see this option.