It is now possible to set which links appear in the header section of the system on a user by user basis.
Go to Settings, Users, click on a user, and then scroll to near the bottom and expand the Additional Settings area.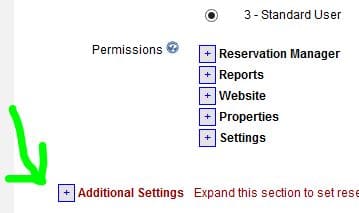 Then select whether to show or hide the Search link, Reminders icon, or Number of New Reservations link.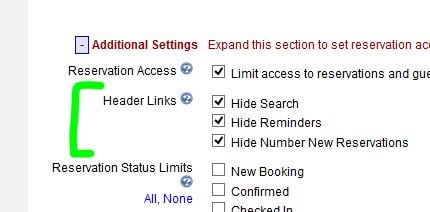 An example of the Reminders and New Reservations links turns off: